Travel students fly high with takeover of Great Victoria Hotel
There was a Bradford College takeover at the Great Victoria Hotel last Friday, as students chanced their arm at running the reputable establishment for a day.
---
Level 3 learners from Travel, Aviation, Hospitality & Events were lucky enough to be mentored by industry professionals from Monday to Thursday, taking on board all there is to know about running a successful hotel.
As part of this, students took on various roles in the Bradford-based hotel, from office work to the front desk. Once Friday came around they were then given the chance to oversee the running of the hotel, showcasing their skills learnt to both hotel and College staff.
Hotel General Manager, Daniel Kirkham, had this to say about the efforts of our students: "It's been a pleasure hosting the hotel takeover for the past week, which has seen ten students shadow ten of my key staff.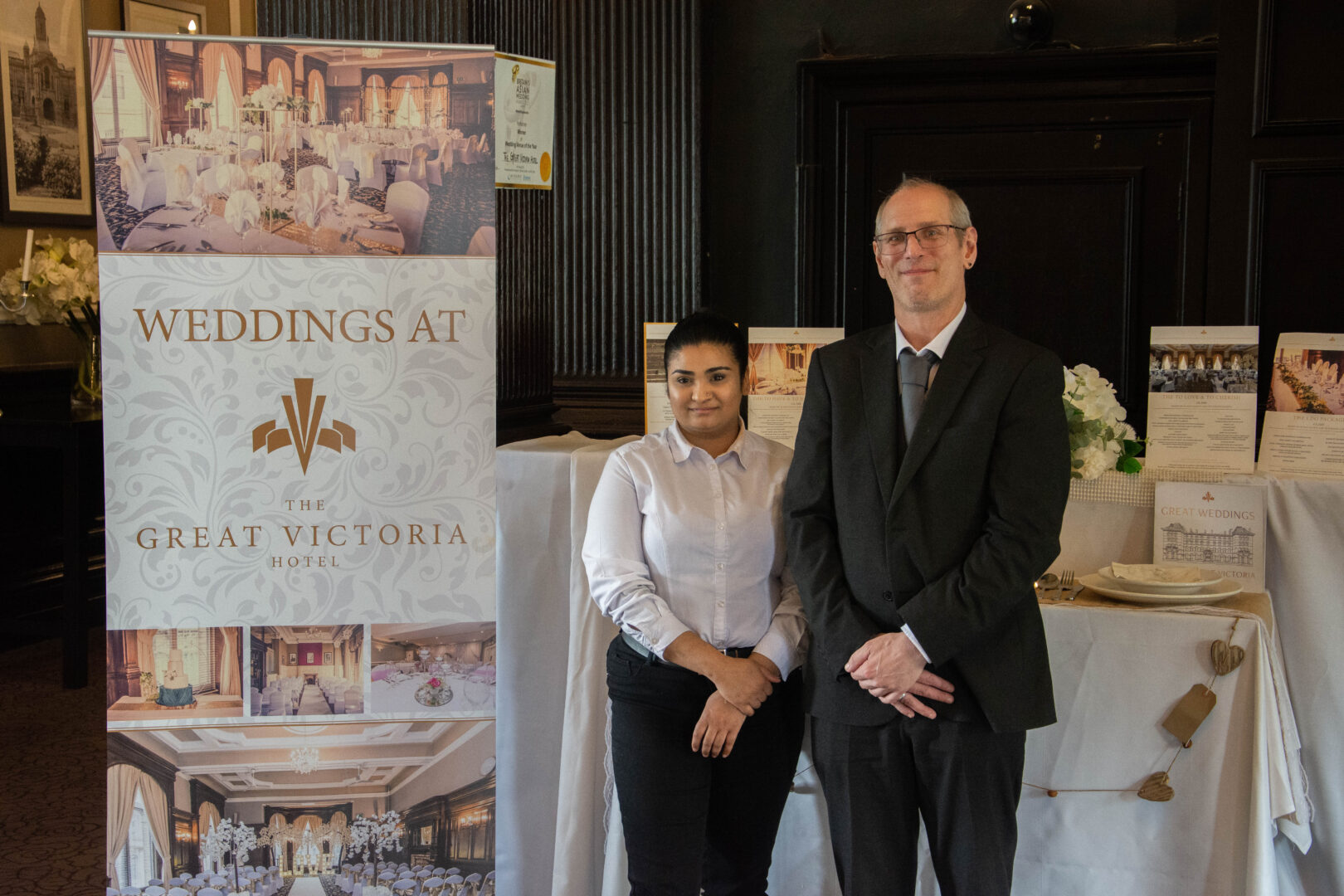 "The aim was for students to gain knowledge and practical experience within all key roles in a hotel setting, from management to sales to reception and so on. They've been involved in day-to-day workings such as check-ins, taking payments, dealing with queries, running events and many other things.
"All the students that participated have shown commitment, aptitude and professionalism. We've seen some real potential in the students and I'm sure many of them would go far in the hotel industry or whatever route they choose.
"My team and I would like to thank the students for all their hard work and we hope they found the experience useful."
The Great Victoria Hotel itself sits in the middle of Bradford, offering visitors 'old character in the form of 1800s grandeur'. It's therefore no surprise that the hotel proved to be the ideal location for students to gain vital real-life work experience to complement their academic College learning.
Karen Lupton, a Placements Administrator based within Work Experience and Industry Placements at Bradford College, said this about the six-month planning involved in delivering this particular project: "Work Experience is a vital part of any course, as it gives students practical experience along with a certificate to prove that they are capable of jobs in their desired industry.
"For the hotel takeover, students had to apply for positions, attend interviews and, of course, undertake their job role in the hours that they were required – whether it was an early breakfast service or late finishing shift.
"We hope this is the start of a great partnership with the Great Victoria Hotel. It gives our students a valuable resource for the future and enables them to receive the skills needed for their desired career."
If you like the idea of experiencing opportunities like this one, you can check out courses on offer by visiting our website.
Published: 11th May 2023
by Bradford College
Categories
School Leavers, Travel & Tourism
Tags
Latest Articles
Press Office
Got a story for us or want to get in touch with our media and marketing team?