Business students use their expertise to put smiles on faces at the Sandale Trust
12 Bradford College Business students recently had a go at using their academic learning in a real-life situation, as they took over the Sandale Community Trust in Buttershaw.
---
The Sandale Trust is a business which operates as a voluntary charity and describes itself as 'a community-based organisation focused on helping make the world around us a better, happier place'.
This opportunity aimed to give Level 3 Business students the chance to put into practice their skill sets, acquired over the last two years of study.
The process began with business-style interviews conducted by CEO, Andy Walsh, ahead of a takeover that saw learners shadow key staff for three days, before running the charity themselves for a further three days.
Speaking at Sandale following the success of the process, Andy Walsh said: "It's been a fantastic opportunity for both the students and us to learn.
"It's been all about learning different cultures and that was the main focus, bringing different cultures into Buttershaw.
"It's the first one we've done and I'd be more than happy to run them again as it's been a great success. We're already talking about running future ones."
After learning about the history of the Trust and the voluntary sector generally with Andy, students then cracked on with shadowing staff and gaining valuable insight into running a real business.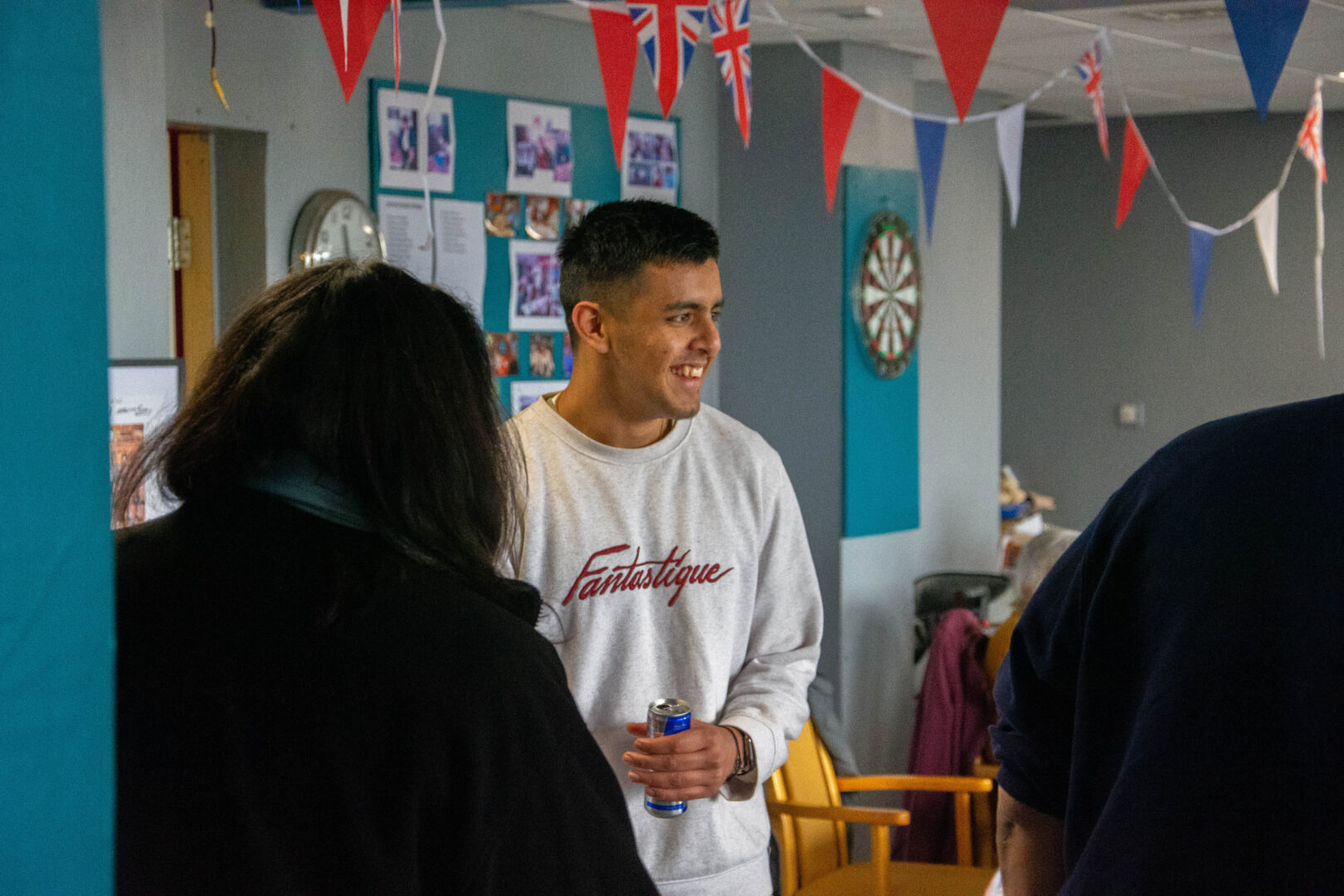 The second week then saw students undertake key business roles at Sandale, while also being flexible and ready to muck in wherever needed.
Various roles available were specifically relevant to the skills developed from the students' Business course and included managing the community shop, looking after finances and even acting as CEO.
Since opening, the Sandale Trust has provided a safe place for those in need of support, food or even just to sit and chat with friends, particularly the elderly generation.
Anne Newsome, who sits as Trustee of the Board, said: "The students have been really good and have interacted with everybody. They've helped us and kept us laughing. They've come willingly and with a smile, they've all been amazing. It's been nice to see them from the first day to the last day, it's been just fantastic."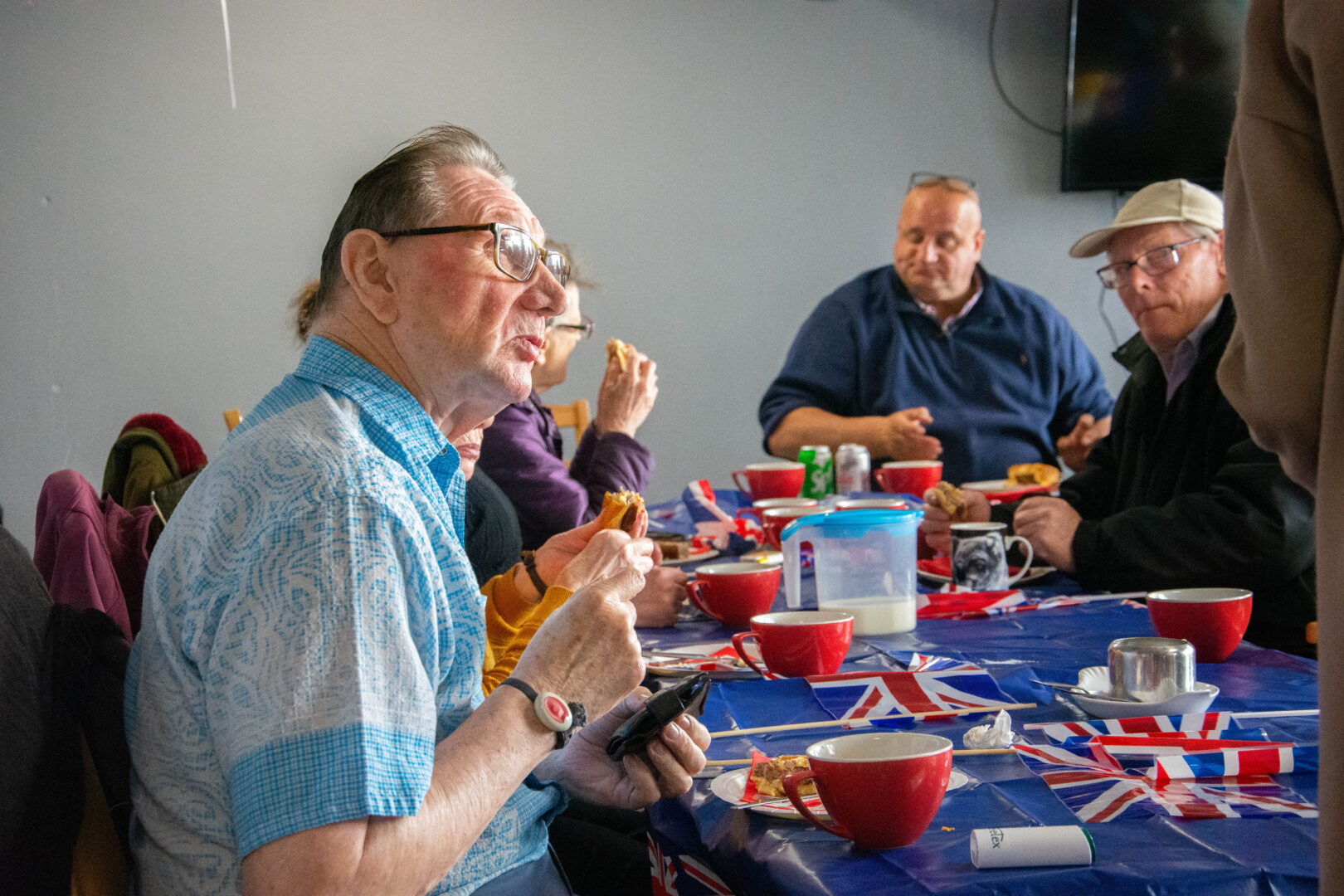 Speaking about the value of the experience for both generations, Anne continued: "How many young people actually come and interact with a bunch of grumpy oldies? We call ourselves the 'recycled teenagers' and we do get grumpy and moany but the students haven't once taken it to heart. They've laughed and brought us out of it.
"What the College is doing is amazing and these guys have had a great learning experience. They've actually been asking if there's anything we need and not just for the sake of it, which is lovely."
The final day of the takeover saw the students help host a special coronation barbecue, before saying their goodbyes and leaving the group to their usual hard-fought game of bingo.
This experience provided students with an ideal opportunity to put their new-found business acumen into practice while building up some valuable real-life experience for their ever-growing CVs.
If you're interested in the Business courses and similar ones we have to offer, you can find out more by visiting: https://www.bradfordcollege.ac.uk/courses/?area=accounting-business-law
Published: 16th May 2023
by Bradford College
Categories
School Leavers, Accounting, Business & Law
Tags
Latest Articles
Press Office
Got a story for us or want to get in touch with our media and marketing team?