Faith and Belief
Bradford College is a secular institution, but we have strong connections with a wide variety of faiths and denominations within the local community.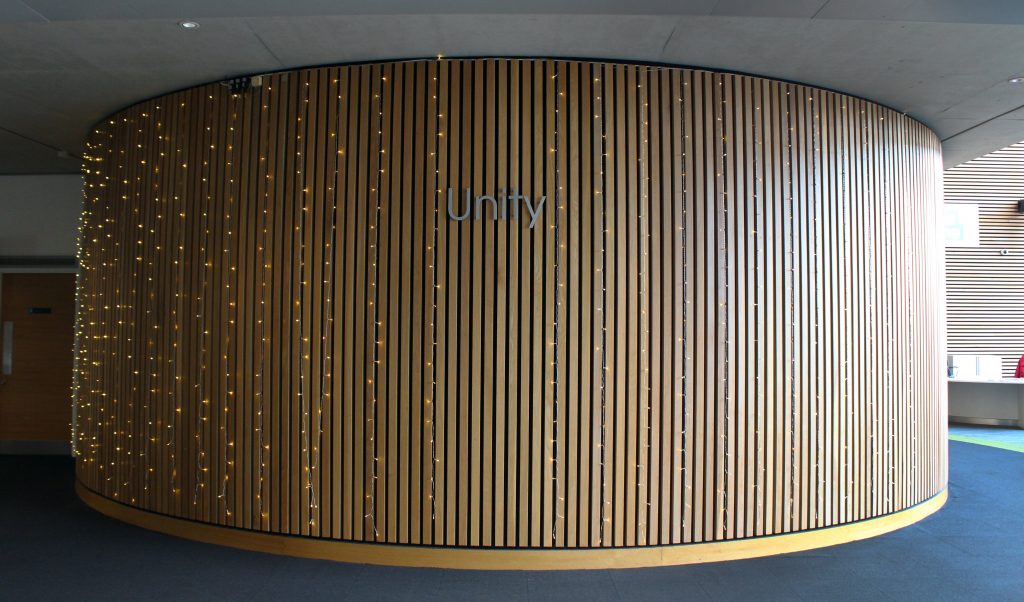 There are a number of religious societies within the Students' Union which our students can join, these include an Islamic Society and a Christian Society. Why not start your own group if your faith is not currently represented?
The College has a Unity Space set aside for quiet reflection, meditation or prayer. This is on the ground floor of the David Hockney Building in room G18, that is the distinctive circular room within the Student Services area.
It is used by all of the College community at different times. The Unity Space is for staff, students and visitors of any faith or none to use.
The College has a large Islamic population so we offer Wudu and Istinjah facilities, as well as the option of gender-segregated prayer space.
If you would like to discuss any matters relating to faith and belief, please contact Student Services on [email protected].