Fashion Students Launch Collection Inspired by Dame Vivienne Westwood
BA (Hons) Fashion students at Bradford College have been busy creating a spectacular collection of work inspired by the late fashion designer, Dame Vivienne Westwood.
---
The fashion degree students at the Bradford School of Art were tasked with creating exceptional stylised outfits as part of a sustainable module.

Over the past 4 weeks, following the ethos and beliefs of Dame Vivienne Westwood,  students experimented with sustainable practices developing  'subtraction pattern-cutting' techniques – using negative spaces in garments to produce bold shapes while aiming for 0% waste. To further push the idea of sustainability,  bold printed duvet covers and curtains that were sourced from local charity shops were used as the fabrics.

Dame Vivienne Westwood, who died in December last year, was an English fashion designer and activist known for bringing modern punk and new wave scenes into popular fashion in the 1970s. 

The student collection is a celebration of her work and achievements through an investigative body of research and experimentation. Angela Loftus, the Bradford School of Art Fashion Programme Leader, said:

"Our Fashion degree students were tasked with identifying their own source materials, media, and subject matter to develop a deeper understanding of research methods, concepts, colour, silhouette, market, fabrics, styling, and construction.

"Students have presented concepts using moodboards and experimentations, working hard to create this phenomenal and diverse collection, while being mindful of the important topic of sustainability."

Students worked with media make-up students to style models for a portfolio photoshoot. The work will be featured at the upcoming Bradford School of Art end-of-year fashion show on Friday 16th June and were selected to be exhibited at a live media make-up event in Liverpool last month.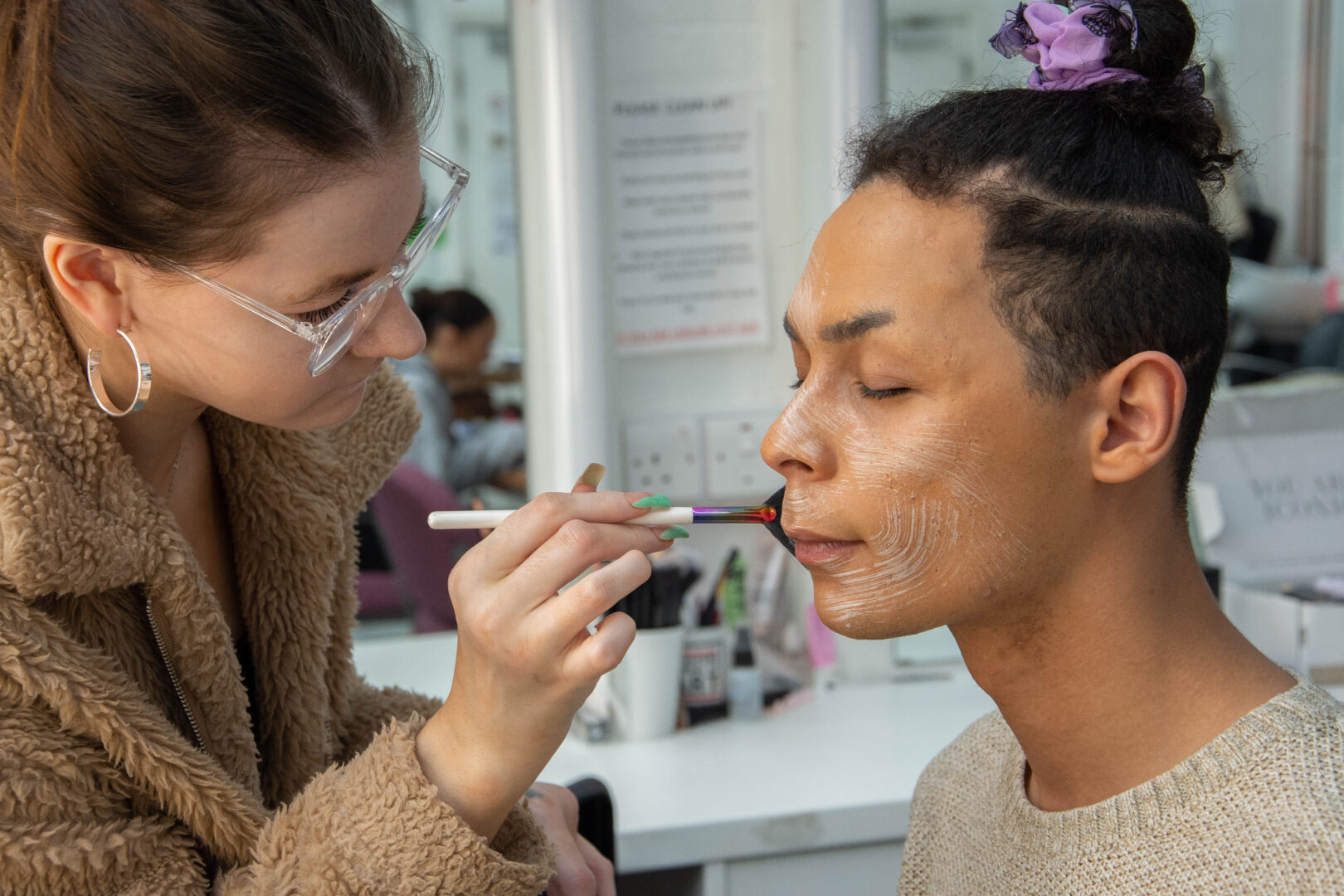 To find out more Fashion degree courses visit the Bradford College website.
Published: 4th May 2023
by Bradford College
Categories
Tags
Latest Articles
Press Office
Got a story for us or want to get in touch with our media and marketing team?