Bradford College partnership creates winning entry at the annual Super Soapbox Challenge
The annual Super Soapbox Challenge returned to Bradford this weekend. The event saw 30 teams battle it out across a 350-metre downhill course, with hundreds of people gathered to spectate the adrenaline-filled event.
---
The winning cart was made by Bradford College Welding, Engineering and Motor Vehicle students and teaching staff and was decorated from scratch in the College workshops as part of a full team effort.
The cart was raced by the Telegraph & Argus, under the name "Newsflash", completing the course in a time of 0.35.85.
But the students didn't stop at the one entry, they also entered a second cart solely representing Bradford College, under the name "Over Engineered". This cart placed an impressive 8th out of the 30 carts entered into the race.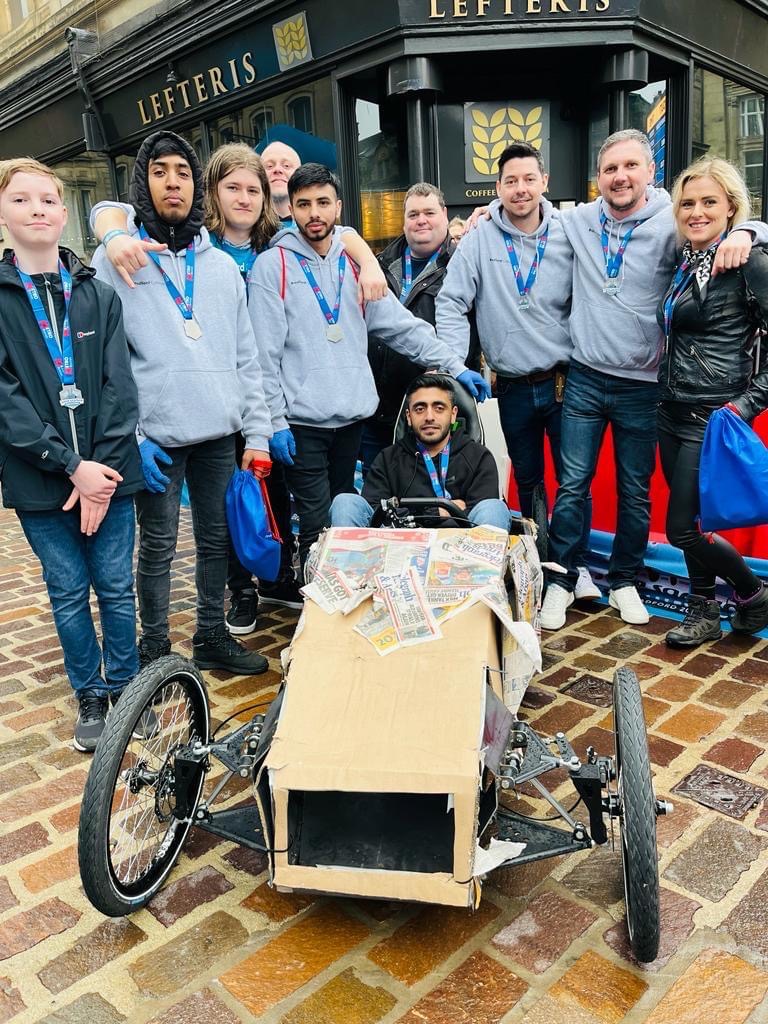 Steve Smith, Head of Department for Construction and Engineering at Bradford College, said: "I'm so proud of all my staff and students young and old, who delivered two amazingly fast vehicles. They worked around the clock for a number of weeks, alongside exams and assessments".
Motor Vehicle Team Leader, John Hughes, also said that he is "massively proud" of the students who "volunteered their own time and put in extra effort".
Speaking to the Telegraph & Argus about the creation of the Soapbox cart, Fabrication and Welding student, Tyrese Dore, said: "I've really enjoyed making the soapboxes, it's fun to get creative and get your mind working. We've all got together and had a good laugh, and we've also learned about safety, how to spot danger and improve our social skills."
The Bradford community spirit was out in full force on Sunday 30th May, despite the changing weather conditions.
If you're interested in the courses involved in this exciting collaboration, please visit the construction and engineering department pages.