Partnership blossoms as Bradford Bulls and College unite to create memorial garden
A memorial garden is to be created in a new partnership between Bradford Bulls Rugby League Club and Bradford College.
Employers now have the chance to be part of this community project to create the space at Odsal stadium.
The garden will be created with support from Bradford College students. Head of Business Development and Apprenticeships Kelly McAllister said: "We were approached by Bradford Bulls to support with the planning, development and implementation of a memorial garden at the club. Many families and friends of lifelong supporters often request to scatter ashes at the ground. So the club recognised the need for an open space for the community. We are delighted to be part of such a meaningful project."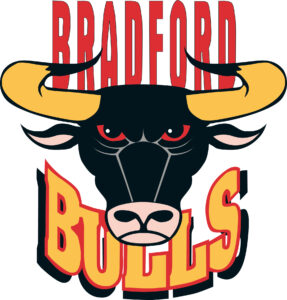 Remembering loved ones
Senior Business Development Officer Nicky Betteridge said: "Our students will support Bradford Bulls in creating a relaxing, peaceful environment. They will do this through assisting with the construction of benches, flower bed planters and the external structure of the garden. This will be an area where people can sit and remember their loved ones. This garden will be in the grounds of the stadium."
The rugby league club returned to their Odsal home last year after a period at Dewsbury Rams' Tetley Stadium. However, during their time away from Odsal there were some improvements to the stadium. This is an ongoing continual task, with plans for students to support its future upkeep. Nicky added: "There is also potential for them to support with catering and helping out on match days as well."
The partnership will grow
Joe Pitts, Commercial Director at Bradford Bulls, explained the request to develop the garden came from Nigel Wood the club Chairman. Nigel wanted to do it as part of the legacy of the Bradford Bulls for the community. The club Chaplain Chris Mason has also been a key driver. Joe said: "The support of Bradford College has come at just the right time for us as we start to plan this garden. I think the garden is just the first step in the partnership.
"There are lots of ways we can work together moving forward and I think the partnership will grow and grow.
"Once we have planned out the garden we will look at the materials we need. However, we will be asking for organisations to support us by providing bricks, stone, timber and hardware. We will also be looking to work with people with gardening experience to ensure the garden is kept in great condition.
"We will then work with the college and other businesses to develop this garden as soon as we can."
How employer can support this project
Bradford College has had a long and successful partnership with the Bradford Bulls. Bradford College hosted a special event on Thursday 10 February, where they announced the partnership. Kelly said: "If there is anybody else who can give their time to support this project, they would be very welcome."
In addition to the garden, Bradford College has also called for employers to support its students by offering work placements.
Working with Employers
As an established training provider, with over 30 years' experience in delivering apprenticeships, commercial training, work placements and bespoke employer driven programmes, Bradford College is proud to be at the heart of the City of Bradford. Employing a skilled and experienced workforce, our missions and the strategic aims of the organisation.
If you are an employer, find out how Bradford College can support you. Visit https://www.bradfordcollege.ac.uk/apprenticeships/information-for-employers/
If you want to speak with Bradford Bulls about their plans contact Joe Pitts at [email protected]