Bradford College welding students to benefit from new Energas partnership
Bradford College has become the first education partner in the UK to launch the Energas Fabrication Excellence Student Support Scheme for its welding students within the School for Construction and Engineering.
---
The programme is part of a wider initiative by Energas, an Air Liquide Group company specialising in cylinder gases and equipment, to address the global shortage of welders that governments and industry bodies are urgently trying to reverse.
The new initiative is helping to stem a national decline of skilled welders and support Bradford College deliver its range of welding courses.
Our partnership with Energas will enhance existing College welding equipment, offer grassroots exposure to Energas products and services, and deliver safety and technical advice.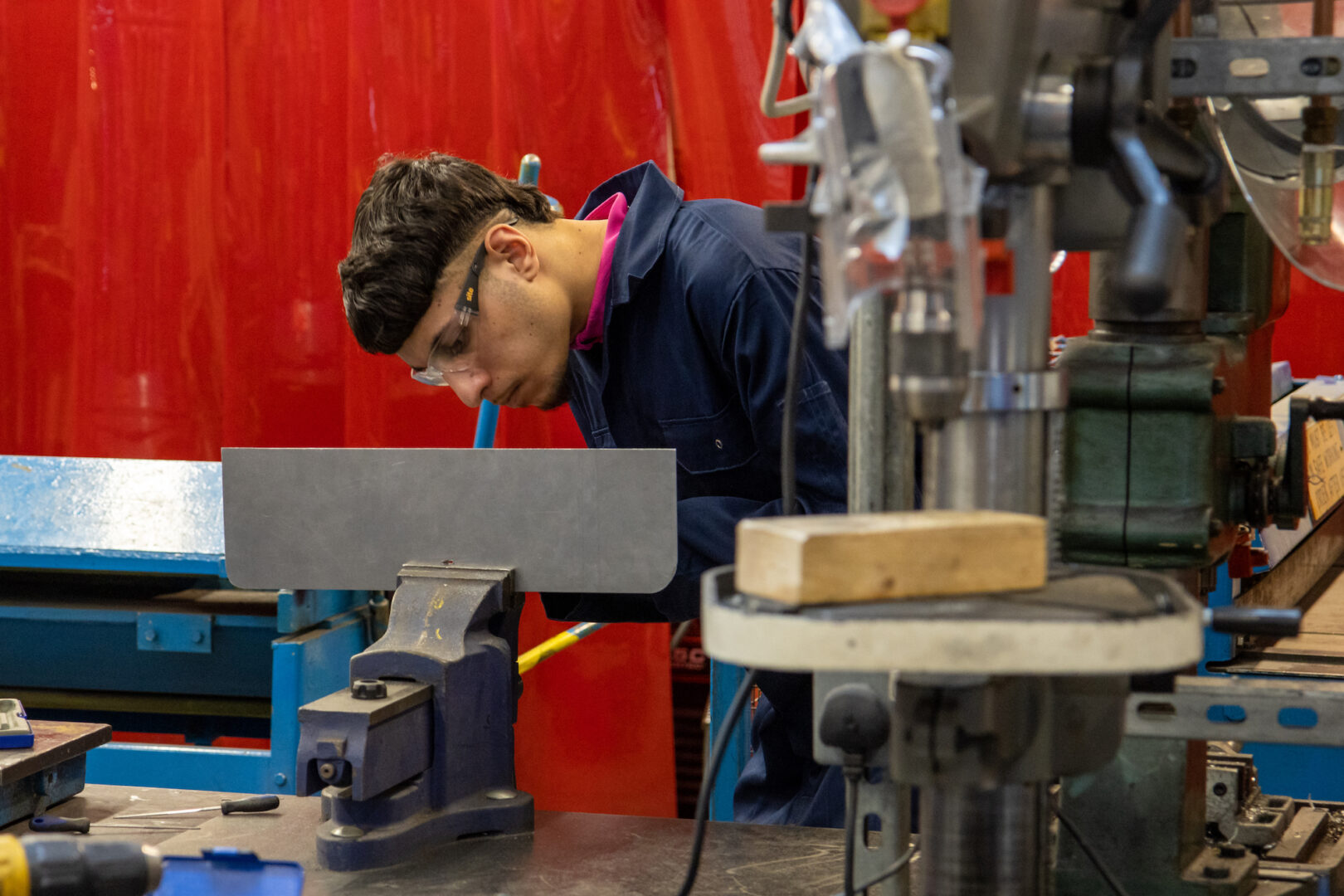 Tony Carter, Lecturer in Fabrication and Welding, said: "We're delighted with the tailored package of support Bradford College has been offered. Energas will now be the go-to welding equipment and gas supplier for all students, including workwear, PPE and ongoing consumable supplies.
"This mutually beneficial agreement will give our students access to the latest industry equipment and sector knowledge."
Bradford College recently invested in eight state of the art Lincoln Electric welding machines for MIG and TIG applications, plus a range of other metal fabrication cutting and welding equipment to train students starting out in the field to experienced welders looking to upskill in new techniques, for both part-time and night classes up at Trinity Green Campus.
In recognition of the collaboration, we are also placing the Energas logo on all Bradford College welding marketing materials, new learner welcome packs and safety posters. 

Speaking about the fresh partnership, Forbes England, Fabrication Excellence Market Manager for Energas, said: "Welding is an essential trade for future economic growth in the UK and so collaborative work like this is vital if we are to stop the decline in skilled welding professionals.
"This is a fantastic example of a local business, Energas Bradford, supporting nearby welding education at Bradford College. By partnering together, we are united in our ambition to attract more individuals into a diverse and exciting industry offering international job opportunities across sectors and specialisms."
Students can also now benefit from an Energas discount scheme and QR codes for quick access to offers and support in a dedicated section of the Energas website.
Bradford College Trinity Green Campus currently offers Level 1 and Level 2 qualifications in Welding and a Level 1 Certificate in Engineering Fabrication and Welding alongside other Level 2 and 3 Engineering qualifications.
If you are interested in finding out more about welding or engineering training at Bradford College, please contact [email protected]