Iconic Titanic party costumes relaunch art gallery
An art gallery got ship-shape and ready to sail with a Titanic-themed relaunch party with unique costumes created by Bradford School of Art students.
The costumes included a giant lobster, a huge corn on the cob, a T-bone steak and a fish among other food that might have been found at the dinner table on board HMS Titanic.
Tutor Rebecca Truman and a group of her Media Make Up with Special Effects students designed the costumes for the Titanic Relaunched Closing Party.
This special day was the closing event for a summer programme celebrating the relaunch of South Square Gallery in Thornton. The event, part of Bradford's Summer Unlocked programme, followed a £1m programme of National Heritage Lottery and Arts Council-funded renovation.
Iconic party
The day was inspired by the hugely popular Titanic-themed launch party for South Square Gallery in 1984 – one of three iconic events put on for the community after the venue first opened.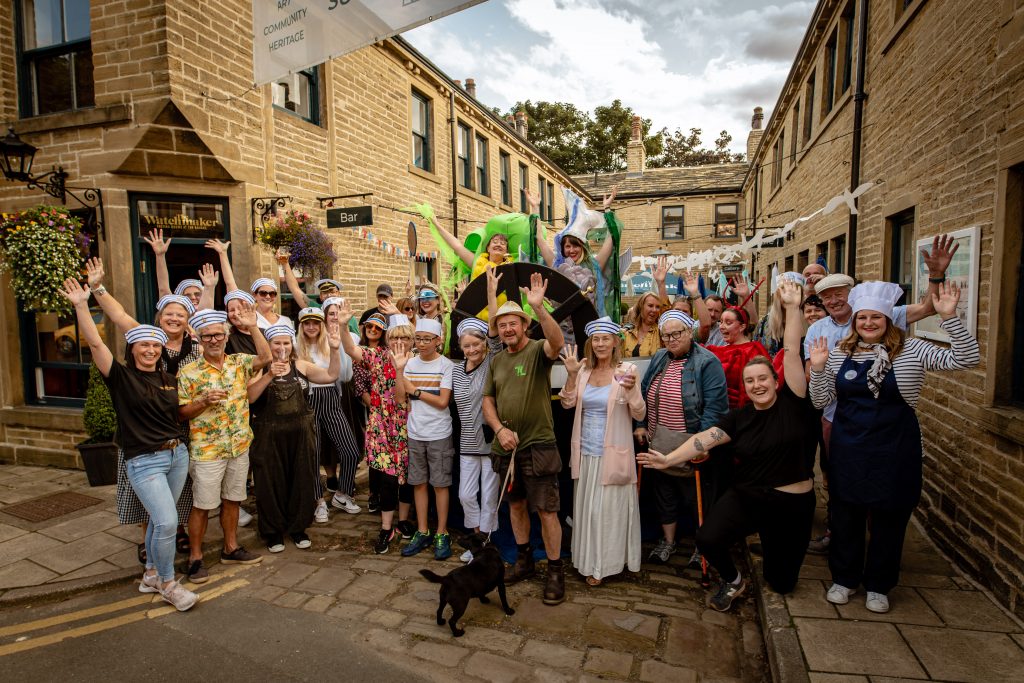 Rebecca, who was at the 1984 party, joined alumnus Rachel Hyde. The students who took part were student team leader Millie Collins with Laura Roberts, Beth Boudraux, Leon Ivic, Gigi McCartney and Zuzanna Tokarska.
Heritage activities officer Alice Withers, who managed the programme of events, said: "We wanted to continue the tradition of working with Bradford College, so when this idea arose, we thought it only right that the students at the college were part of it."
South Square was originally renovated by Bradford College graduates in 1982, with a group of unemployed people on a Manpower services scheme. They worked together to refurbish the building from its derelict state into the arts centre it is today.
People attending the party were encouraged to dress up in nautical themed attire and dance along aboard the 'Great Ship South Square'. Alice added: "Students from the Make-up with Special Effects course from Bradford College came along to finish off the looks with fantastic glow-ups."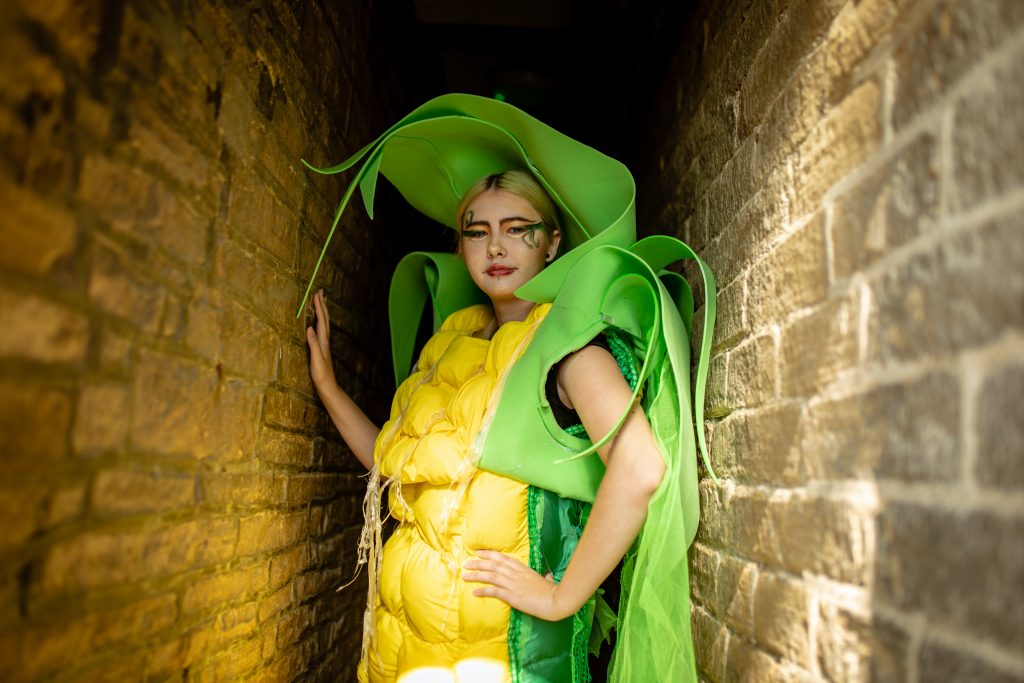 Media Make Up with Special Effects
Bradford School of Art offers creative and exciting programmes of study in Make Up Artistry and Media Make Up.
Students learn from experienced and specialist tutors who work in the industry and have developed strong contacts with industry professionals and organisations to help them develop your knowledge and understanding of this exciting industry.
Find out more about the college's courses at https://www.bradfordcollege.ac.uk/