Daniel designs bed of blocks for Lego fan son
A creative father used his ingenuity and skills developed at Bradford College to design and build a Lego-style bed for his young son.
Daniel Smith wanted to find a bed especially for his seven-year-old son Kylan. Daniel said: "My son loves Lego, from building it to playing it. It keeps him working by hand and imagination."
But when he couldn't find one he chose to build the bespoke bed himself, with a little assistance from Kylan who helped paint the blocks.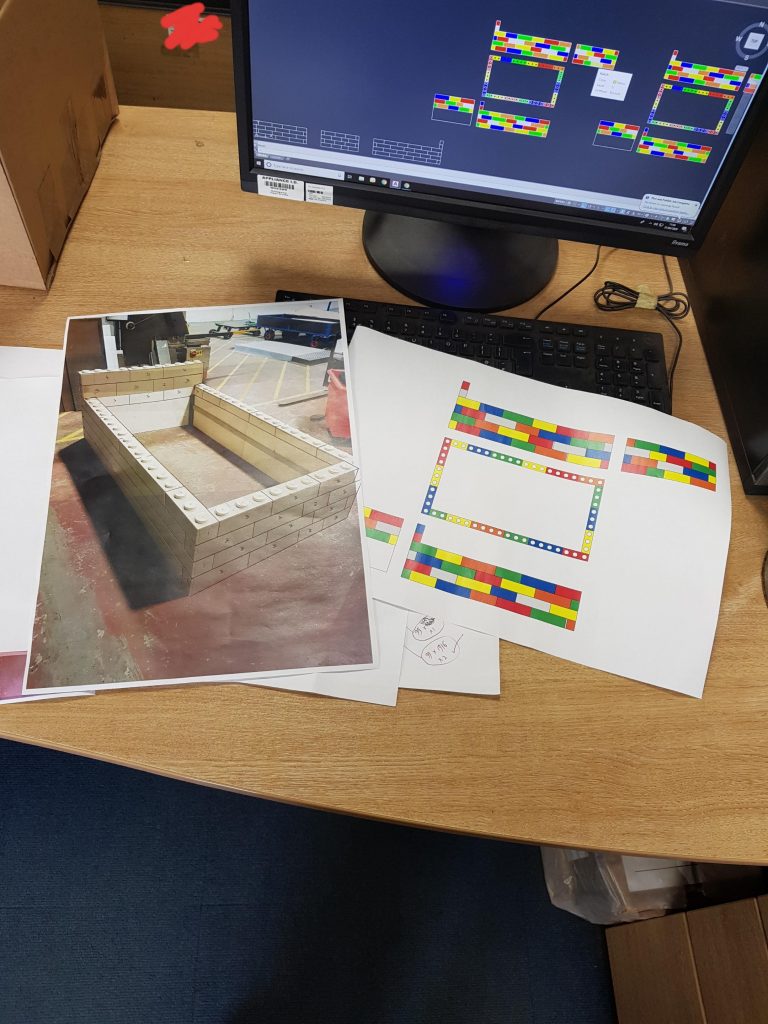 The perfect bed for Kylan
The 33-year-old from Wibsey designed and created the bed when he was studying a course in AutoCAD at Bradford College. AutoCAD is computer-aided design (CAD) software that professionals in engineering, architecture, construction and other sectors use to create precise 2D and 3D drawings.
Daniel also used Lego blocks to help design the bed then scaled them upwards to create a life-sized model.
The bed, which measures 2115mm by 1160mm by 770mm, was created to match his son's size, using the software to get the measurements just right. He then used blocks to create the unique frame.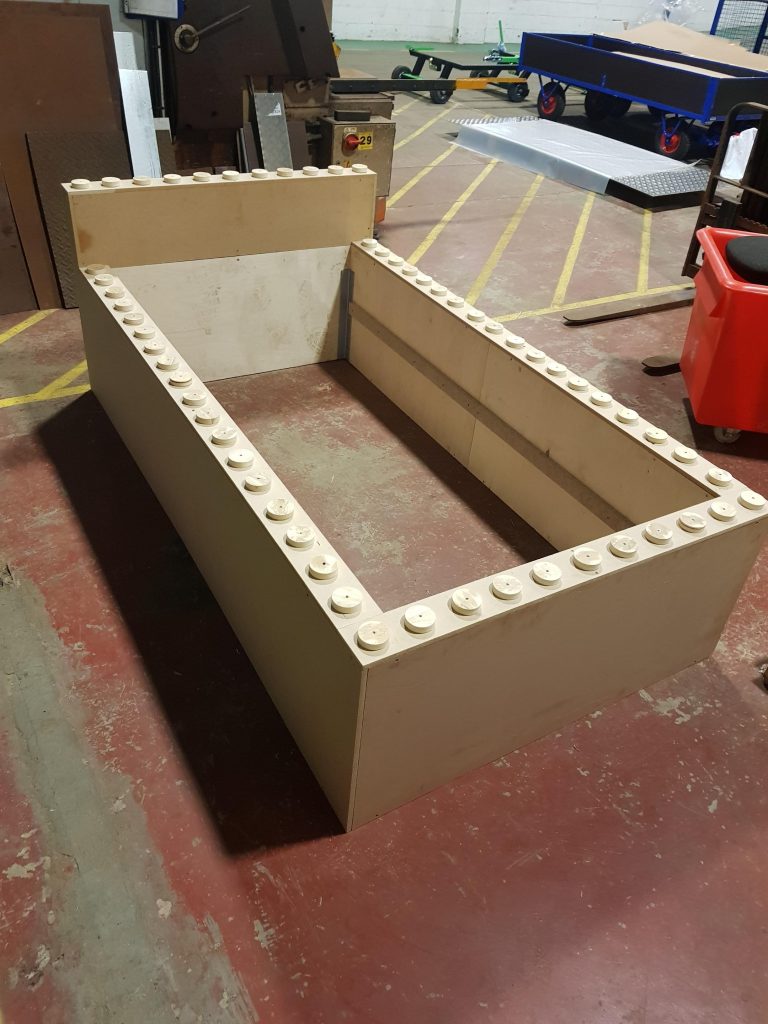 One block at a time
Daniel said: "AutoCAD allowed me to design the bed around my son's mattress size by doing all of the calculations for me. I built the bed in my spare time at work, and disassembled and reassembled at home.
"At home is where the painting began, one colour at a time. This meant doing all four sides in one colour at a time, really dragging out the project. All in all, I would say it took almost three months to complete."
But the hard work was worth it as Kylan loved his new bed. Daniel said: "My son loved it … you can imagine bed time was a lot easier!"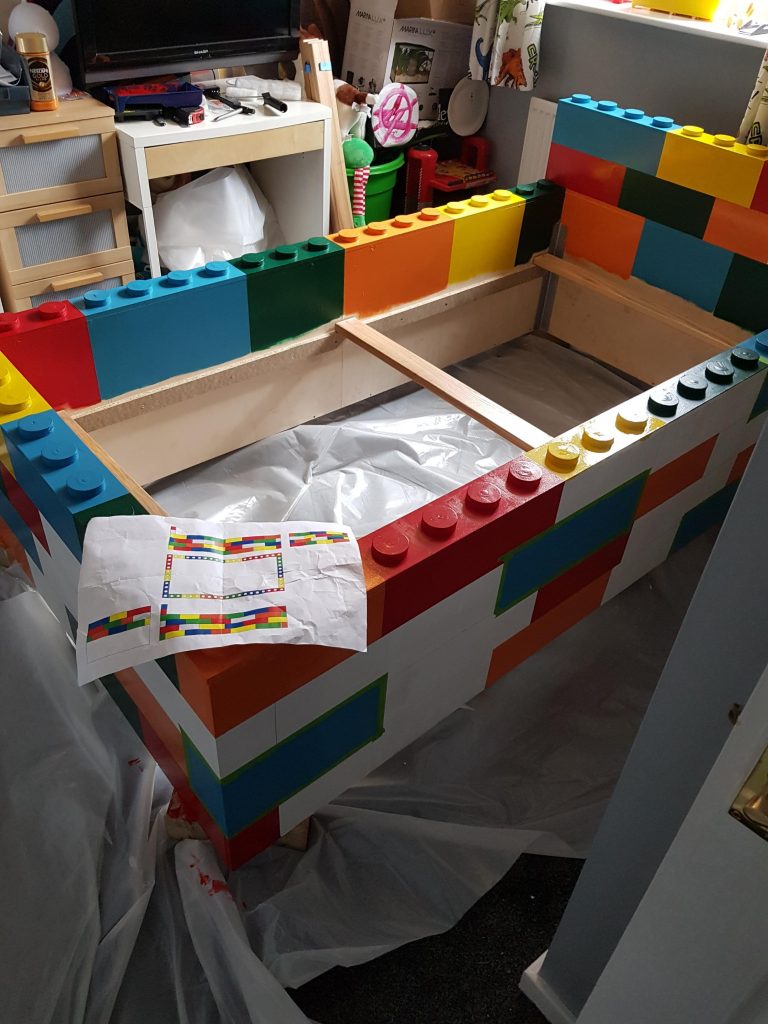 New ideas
Daniel is now considering building him a matching Lego style wardrobe. Previously, he has built a water pressure powered moped, a clown bicycle, a fully electric go kart, benches, an electric bicycle and a petrol lawn mower trike. He said: "I'm always thinking of silly ideas, but I don't always build them. I have to sit back and think through the project before I take anything on.

"But I'm sure it won't be long before I come up with something else."
Daniel now studies on a CAD Parametric Modelling Level 3 course on Monday evenings alongside his job as a design estimator at industrial equipment supplier H.C Slingsby. This is the latest in a long line of courses he has taken to broaden his skills set via Bradford College. He has also previously studied maths, English, science and art and design.
Daniel said: "Before taking up my current job, I was a motorcycle technician. It was a brilliant job and very challenging. But in colder seasons the work could dry up and leave me earning next to nothing over the winter period.
"I wanted to do something that involved technical and mechanical duties, but with a design element."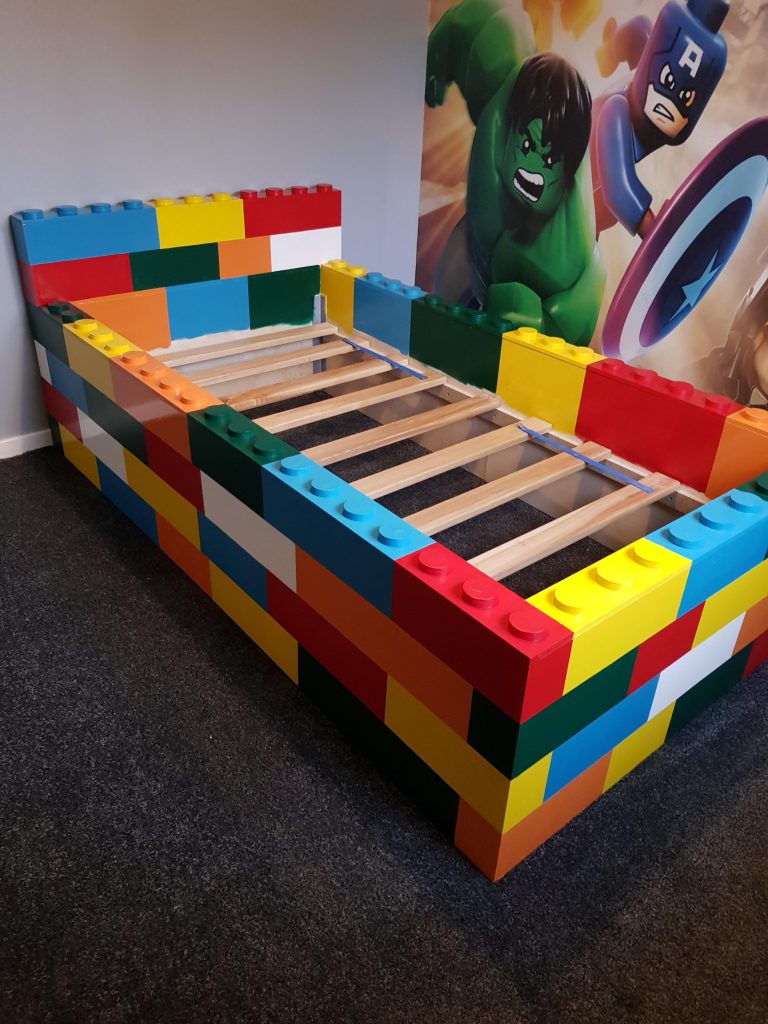 About the CAD Parametric Modelling course
As part of the course, students use the Inventor software, a computer-aided design application for 3D mechanical design, simulation, visualisation, and documentation. Daniel's tutor Mark Spiers said: "A lot of things these days are designed using this software, including kitchens and cars. There are no limits, just your imagination!
"It's used within engineering, construction, arts and crafts, and companies including Pixar use the software.
No limits, just your imagination
"We've had engineers, architects and internal designers on this course, but the Parametric Modelling courses are open to anyone."
Bradford College offers courses in Parametric Modelling from Levels 1 to 3. You can find out more about these courses, and how to apply, at www.bradfordcollege.ac.uk