Bradford School of Art students triumph at the Summer Show 2023
Bradford School of Art exploded with creativity and talent on Friday 16 June as students from across the Bradford School of Art delivered a show-stopping Summer Show for over 300 members of the public.
---
The event was a culmination of a year of hard work before students move on to their next steps in education or the creative industries.
Incorporating live music, an art, media and textiles exhibition in the Dye House Gallery, and three jaw-dropping fashion shows, the event celebrated work across creative disciplines from Level 2 to degree students.
This year's fashion shows took place in the Siobhan Ullah Performance Space where student collections included:
• Avante Garde: taking inspiration from the likes of Alexander McQueen and the Met Gala.
• Keep Calm and Carry On: taking influence from the reign of Queen Elizabeth II, (1926-2022).
• Get a Life!: inspired by Dame Vivienne Westwood's use of subtraction pattern cutting.
• "11": a retro collection motivated by the Netflix hit series, Stranger Things.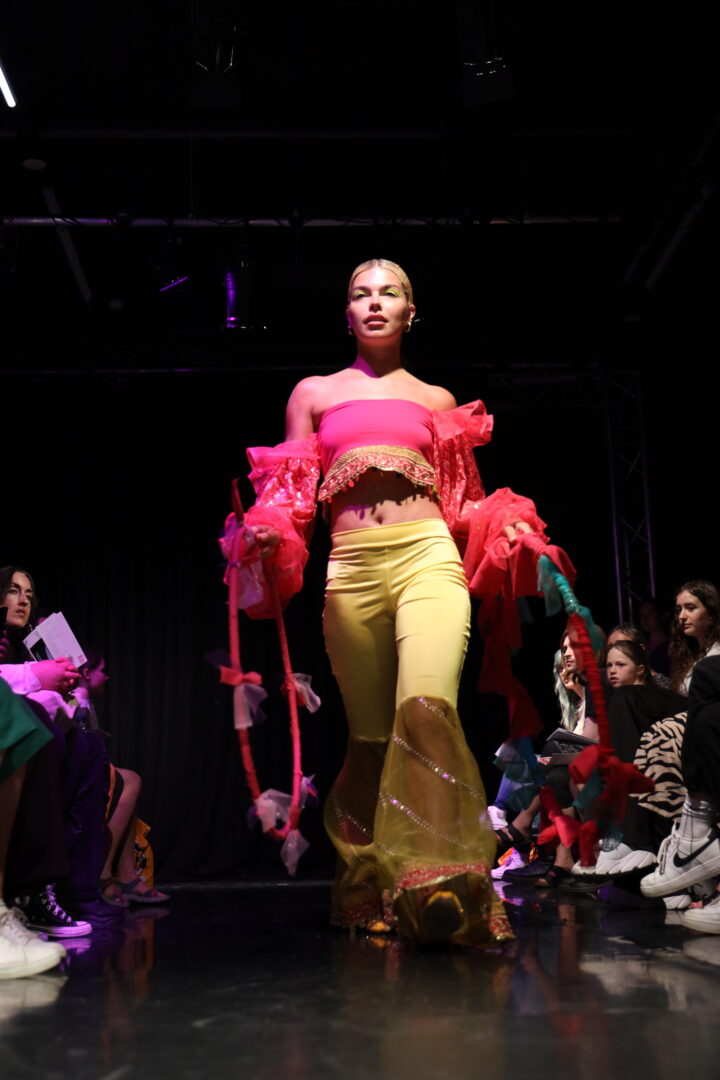 Graduate collections included:
• 'African Royal 1880' by Blandine Lum – inspired by Victorian sleeve shapes but incorporating African fabrics to spread the influence of African culture into Western fashion.
• 'South Asian Circus: A Spectacle of Fashion' by Sumayyah Imran – playful garments inspired by circus trapeze artists and acrobats fused with highly decorative Eastern textiles.
• 'For the Love of Roses' by Shagufta Naz – a nostalgic and elegant womenswear collection inspired by the natural beauty of pink and red roses.
• 'Certified City Gworl' by Stephanie Ndukuba – a plus-size collection which embraces and champions different body shapes, influenced by vibrant and colourful LA style.
• 'Eternal Revival' by Maimoona Darr – designed for being sustainable and worn time and time again, using scrap pieces of fabric, coffee sacks, roll ends, and pre-owned clothing.
The BA (Hons) Fashion degree produces highly qualified, employment-ready graduates who play leading roles in diverse fashion-related careers.
Angela Loftus, BA (Hons) Fashion and BA (Hons) Media Make Up Programme Leader at Bradford School of Art, said: "I'm so proud of all the work our students have produced – as always, the standard is extremely impressive, but it's also a lot of hard work and fun to pull something together. I'm delighted that local partners, future employers, as well as family and friends came and supported our students as they celebrated the end of a year of hard work"
The Bradford School of Art Summer Show included creations by students enrolled on: Level 2 Diploma in Art & Design, Level 2 and Level 3 Media Make-Up with Special Effects, Level 3 Diploma in Creative Practice, Foundation Degree in Textile Practice, BA (Hons) Art & Design, BA (Hons) Media Make-Up with Special Effects, and BA (Hons) Fashion.
If you're interested in finding out more about the courses on offer at the Bradford School of Art, you can attend our HE Open Evening on Thursday 22 June 2023 between 5-7pm. Find out more about the BA (Hons) Fashion.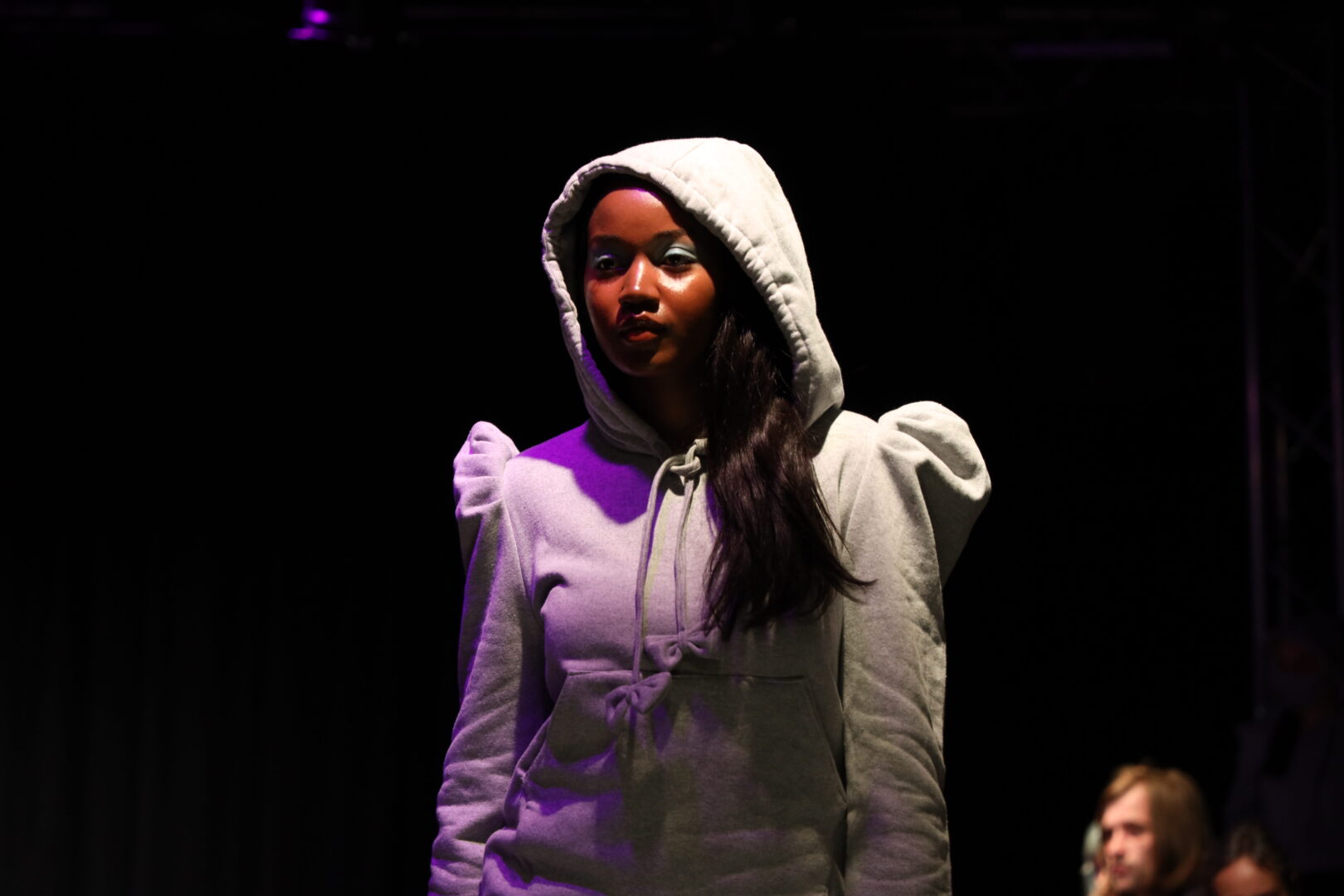 Published: 19th June 2023
by Bradford College
Categories
Adult, School Leavers, University, Arts & Media
Tags
Latest Articles
Press Office
Got a story for us or want to get in touch with our media and marketing team?