BA (Hons) Make-up with Special Effects for the Creative Industries
Qualification Gained
BA (Hons) Make-up with Special Effects for the Creative Industries
Study Level
University, Level 6
Duration
3 years Full-time, 6 years Part-time
Start Date
September 2024
Study Mode
Full-time or Part-time
Location
Lister Building
Overview
Our BA Hons in Special Effects for the Creative Industries course is multi-disciplinary.  You will learn a variety of specialist practical and academic skills appropriate for various industry sectors and specialisms. This involves the understanding and evaluation of the different specialist contexts of makeup artistry in which you operate such as film, television, theatre, editorial, commercial, or fashion.
Through practical and theory learning you will be able to explore contextual makeup application for differing genres, hairstyling and setting, postiche and wig work, colour theory, historical period makeup and hair, special effects makeup, i.e. Casualty Simulation, Character, Trauma and Body Casting; Painting, Moulding, Sculpting and Colouration.
Ultimately you will learn about the Design Development Process and acquire a range of transferable skills, self-awareness and self-confidence, enabling the realisation of your individual potential, personal, social and professional development and strategies for professional practice and lifelong learning.
Key Info
Through practical and theory learning you will be able to explore:
Contextual Makeup Application (for differing genres)
Hairstyling and Setting
Postiche and Wig Work – How to do Hand Knotting, Apply/Safe Removal of a Hairpiece
Colour Theory
Historical / Period Makeup and Hairstyling
Special Effects Makeup, i.e. Casualty Simulation, Character, Trauma
Small Scale Prosthetics; Bald Caps, 3D Transfers, Flat Moulds
Body Casting; Moulding, Sculpting and Colouration
Body Painting and Creative Techniques
Design Development Process; Research, Face Charts
The focus is upon your development of appropriate practical, technical, creative and intellectual skills. The course will develop your knowledge and understanding, enabling experimentation and innovation and the formulation of visual and verbal strategies to generate and communicate ideas.
You will learn from experienced and specialist tutors who work in the industry and have developed strong contacts with industry professionals and organisations to help you to develop your knowledge and understanding of this exciting industry.
You will learn through practical demonstrations and applications in studio or workshop environments, staff and student-led presentations, live projects (competitions, work experience), lectures, tutorials, visiting professionals and visits to makeup industry environments.
We provide a supportive environment, within which teaching and learning strategies are student-centred and are designed to develop independent learning through negotiated, self-initiated briefs and assig There are a variety of teaching methods to develop your practical skills as a makeup artist with special effects in conjunction with the development of academic, theoretical, personal, professional and transferable skills.
This course is accredited by ScreenSkills.
Level 4:
Studio Practice 1A (Media Make-up)
Studio Practice 1B (Intermediate Media Make-Up)
Special Effects Make-Up Personal Development Planning Contextual Studies 1
Level 5:
Studio Practice 2 (Intermediate Make-up with Postiche and Portfolio Building)
Prosthetic Appliances Professional Development Contextual Studies 2
Level 6:
Studio Practice 3A
Major Project
Professional Practice
Professional Portfolio Promotion
Research Project
Entry to this course requires 80 UCAS tariff points.
Qualifications could include:
A BTEC or UAL Level 3 qualification in Makeup Artistry / Makeup related subject
A Levels that demonstrates strong performance in a relevant subject or adequate performance in more than one subject
T Level qualifications are accepted, a T Level PASS with a minimum of a grade A*-C (equates to 96 UCAS points)
Other related Level 3 qualifications such as Art and Design, Media, Production Arts or Hair
Access to Higher Education Diploma awarded by an approved institution or provider
Related Work Experience
International Equivalent of the above
Admission is normally based on your portfolio and interview. This portfolio may consist of research, design development and work in progress (such as sketchbooks, visual journal) or finished pieces of work in the form of images, photographs, actual 3-d pieces and on-line portfolios.
International students are additionally required to achieve an overall score of 5.5 (with each subset no lower than 5.5) in IELTS.
Non-standard applicants will also be interviewed and may be required to complete a piece of written work as part of their application. Claims for Recognition of Prior Learning (RPL) are welcomed by the College. Students should consult the admissions tutor if they wish to claim such recognition.
There is a range of formative and summative assessment methods used on the course, determined by the aims and learning outcomes of individual modules. The most common method for practical modules is the presentation of a body of work in portfolio form (consisting of practical assessments) supported by preparatory work (sketchbooks and visual learning journals, with design development or technical skills, reflection and annotation).
Assessment methods for academic / theory type modules consist of either a portfolio of work or individual essays, journals and seminar presentations.
Each module is assessed in order for you to progress onto the next level.
There are no exams.
There are no work-based learning modules, however, you are encouraged to participate in work experience to gain a deeper and more practical understanding of the makeup with special effects industry. There are also many opportunities which arise which enable students to collaborate with models, fashion designers and /or photographers such as fashion shows and shoots which are invaluable for building professional networks and portfolios. Students are also encouraged to attend professional industry events and participate in demonstrations or competitions at these.
Successful completion of this course can lead to further study or employment in the creative industries with a specialism in Make up and Special Effects.
Full-time: £9,000. Part-time: Pro rata rate depending on intensity of study* *Intensity of Study refers to the amount of credits being studied in the academic year. Additional fees: Approx. £1500 Media Makeup Kit/SFX kit, Trips/visits.
This is representative of the most common fees scenario, but actual fees can vary depending on a number of factors. Please contact us if you need more guidance.
Videos
Our Students Say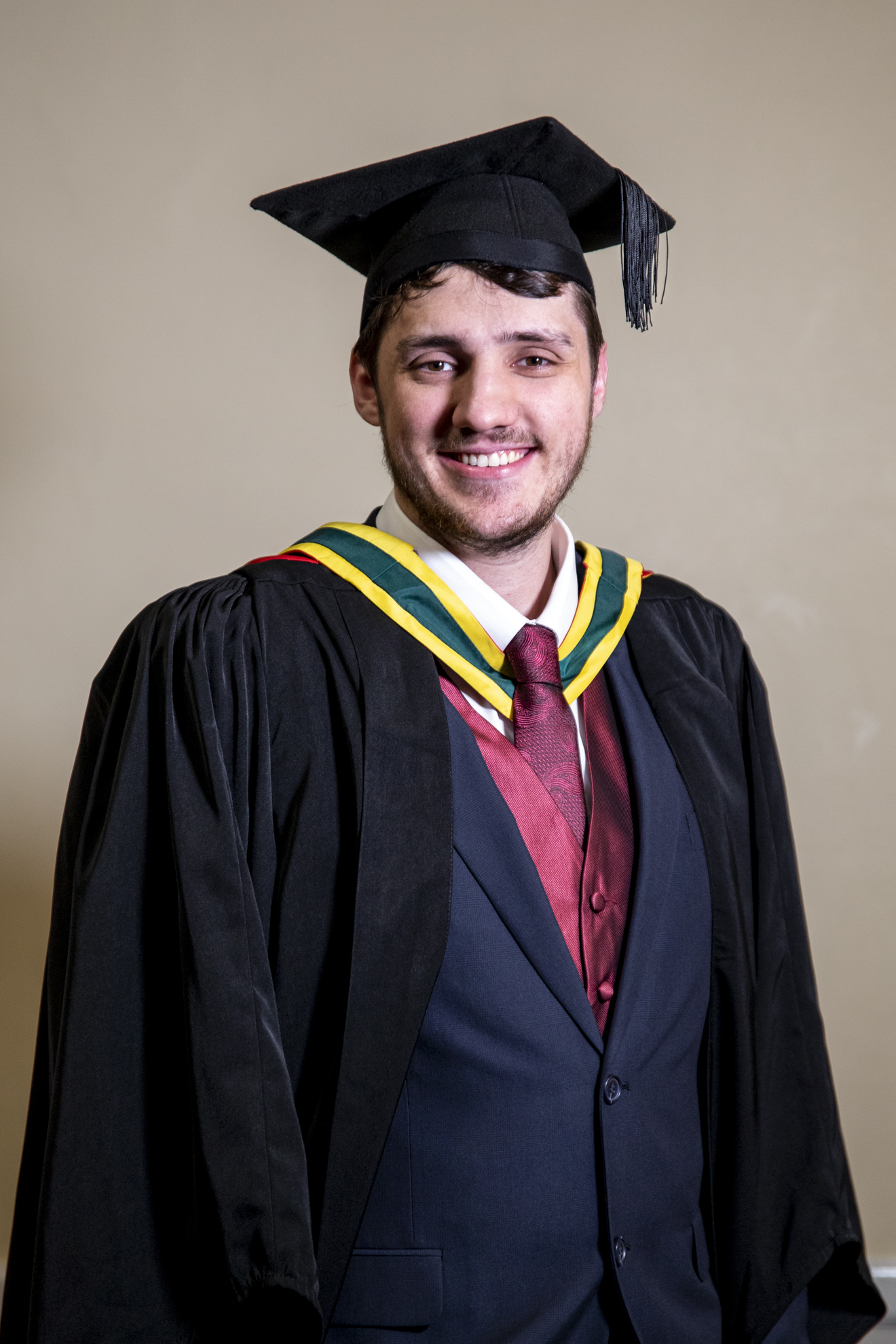 As a male graduate of Media Make-up with Special Effects, I'd say don't worry about stereotypes and what people might say. You're going there because you love what you do, and you want to learn and hone your craft.
James Mowles
BA (Hons) Makeup with Special Effects for the Creative Industries Alumnus

If you have any questions or require any additional information, please contact [email protected]
Disclaimer: Our prospectus, college documents and website are simply here to offer a guide. We accept no liability for any inaccurate statements and are not responsible for any negative outcomes if you rely on an inaccurate statement. We reserve the right to withdraw any programmes or service at any time.