Bradford College Welcomes Over 1,000 Students at Spectacular Freshers' Fair
This week, Bradford College started the new academic year with an electrifying Freshers' Fair that welcomed over 1,000 enthusiastic students. Organized by the Bradford College Students' Union team, the event took place at the Trinity Green campus, offering an array of engaging activities and valuable resources for students.
---
Key Highlights of the Freshers' Fair:
Exciting Activities: The event buzzed with excitement as students had the chance to participate in activities like winning a signed Bradford Bulls T-Shirt, trying their hand at archery, boxing with the Bradford Boxing Academy, and engaging in Onna Ju-Jitsu demonstrations.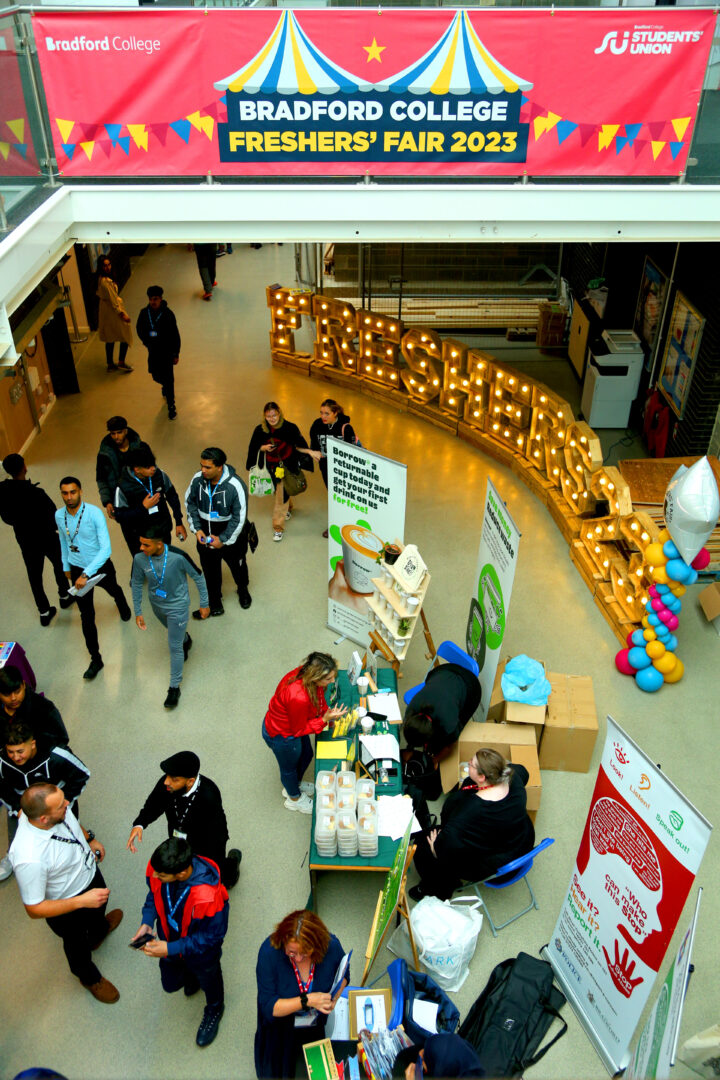 Informative Exhibitors: More than 40 exhibitors graced the event, providing valuable insights, freebies, and guidance. Notable exhibitors included organizations like the British Army and Fire Brigade, alongside local and community groups such as Borrow, a pioneering recycled and reusable coffee cup scheme launching in Bradford.

Other participants included Bradford City of Culture 2025, Bradford Literature Festival offering information on volunteering opportunities to enhance students' CVs and Metro Bank.
Delectable Delights: Attendees enjoyed complimentary refreshments, including a delectable Chicken Biryani, sweet treats courtesy of the catering team, and a popcorn machine. Fresh fruit was also on hand for a healthy option.
Entertainment Extravaganza: DJ Jade set the mood with lively tunes, and Naheem Yacub Barbers provided free haircuts, ensuring students looked their best. Additional entertainment featured Final Touch henna designs, a balloon artist, and a captivating 360-degree photoshoot.
Special Guests:
Students had a chance to meet:
Mumtaz Khan: A Ju-Jitsu Sensei from the Onna Ju-Jitsu Club, holding a Rokudan 6th Degree Black Belt. Mumtaz Khan boasts numerous accolades, including the Bradford Inspirational Women's Award in the Sport Category (2014) and Sport England's Satellite Club of the Year (Gold Award, 2014).
Hammad Haider: An Ink Sketcher and Calligraphy Master, Hammad is an Urban Sketcher and Calligrapher.
Reflecting on the event, Nick Scaife, Head of Student Services, shared, "The day was such a great opportunity for students to settle into College life, meet friends, and decide what they'd like their year to look like outside the curriculum."
For the latest updates on the Students' Union and upcoming events, follow their social media accounts:
---