How to start your own business in 10 steps
Starting your own business is one of the most exciting adventures you can embark on. However, having a business that survives beyond the first two years has a lot to do with how well you plan it before you cut the red ribbon at your official opening.
With Bradford winning City of Culture 2025 there is no better time to start a business, with an estimated investment of £30 million in the city to deliver City of Culture, and an increase in visitors expected to boost the local economy by £365 million.
We have broken the starting phase down into ten easy steps which we hope you will come back to when you decide to turn your business idea into a business venture.
1. Research your market
Before you even think about writing a business plan you need to perform some market research and analysis. Is your idea niche (fills a gap in the market), or are there similar businesses out there which would be your potential competitors? You also need to research your target audience and create a customer profile.
If your business idea involves products, you will need to research supplier availability and draw up likely cost implications and expected sales.
Once you've completed your market research, you will be able to identify the strengths and weaknesses of your idea and decide whether creating an entire business out of it is a viable option.
2. Write your business plan
Once you're confident that your business idea is achievable, it is time to put pen to paper and write up your business plan. This is a golden document – without it, you won't be able to apply for a traditional loan or funding via banks or venture capitalists (independent investors).
A business plan not only defines your business, but it also lays out your business objectives, business model, marketing plan, financial projections and forecasted business growth.
Make sure you take stock of all the predicted costs and expenses for setting up your business, for everything from leasing and renovating a physical store or creating an online store, to supplier logistics, customer payment methods and branding and packaging.
3. Identify and secure your business funding
If you do not have the money needed to set up your business readily available, you are going to need to think about how you are going to fund it. There are all sorts of Government grant and loan schemes available or there is the bank loan route. You might decide to go Dragon's Den-style and pitch your business to venture capitalists.
If you're looking to start your business in Bradford or the wider Leeds region, Invest in Bradford can offer both business support and funding information and you can apply for the Government's Kickstart Programme which can help fund new positions within your business for 18–25-year-old employees for six months.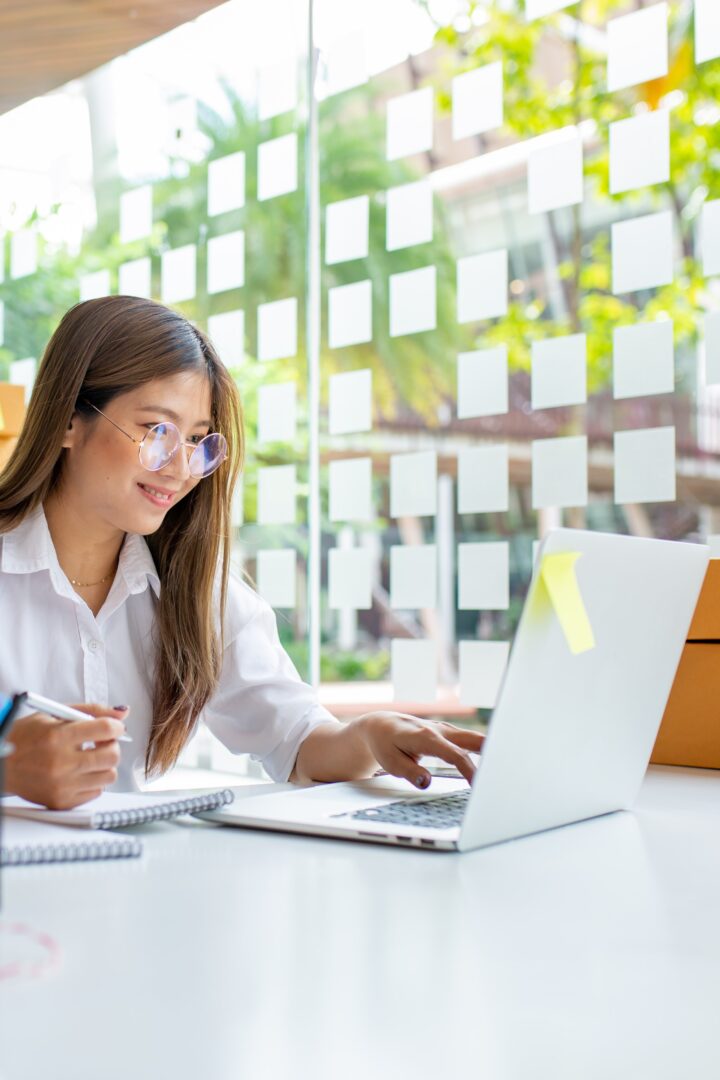 4. Name your business and choose your business type
If you haven't already, it's time to choose a name for the business. If your business name isn't your personal name (which makes sense for sole traders) you need to create a name that is relevant to the product or service you are selling and easy to remember, register it with the Government, and choose your business type.
The four main types of business in the UK are:
Sole trader
Partnership
Limited Liability Partnership (LLP)
Public Limited Company (PLC)
Selecting the right business type is very important for tax purposes. Choosing the wrong type and needing to change it later down the line is difficult to sort out, costly and could mean you end up owing the Government money.
Make sure you thoroughly research and understand business types before selecting the one that is most relevant to your business.
5. Do all the legal bits
To ensure you are operating legally and paying the correct taxes, not only do you need to register your business with the Government, but you also have other legal requirements to fulfill.
You will need to register your business with HMRC or Companies House, have an office address and get the correct type of business insurance. Depending on the product or service your business deals with you may need to obtain certain licenses or permits. To comply with data privacy laws, you will need to write a data privacy policy for your business.
Is your business idea completely original? In that case, you will need to legally protect your idea by applying for patents, copyright and trademarks.
Failing to fulfill legal requirements can have serious consequences which include fines and, in some cases, even arrest.
6. Sort out your business banking and accounting
A business bank account and business credit card are essential. You must keep your business and personal assets separate if you are not a sole trader otherwise the money can easily get mixed up and you can find yourself in a sticky situation.
If you are confident with numbers and admin you may want to take care of your own business accounting. There are plenty of accounting apps to help with that. If you want someone else to take care of it for you, you can employ the services of an accounting company and pay a monthly or annual fee.
Things like business disbursements, expenses, payments received, invoices, accounts receivable/accounts payable need to all be accounted for.
7. Develop your product or service
You have outlined the product or service you are selling in your business plan, but now you need to create the actual product or service. Is it a product you can manufacture or a service that you can provide yourself, and if so, do you need to hire additional staff to help out?
Depending on the type of product or service and the scale on which you want to produce it, you may need to work alongside manufacturers or third-party service providers – for example, a factory to mass-produce the product, or an engineer to develop your mobile app. Make sure you put all the correct contracts in place with them, along with delivery dates.
Remember that it's your product or service, so you need to oversee its production to ensure it fits your vision.
8. Create your brand identity
Your brand identity is the way in which you present your business to the public – these are visuals such as a business logo and materials such as business cards, letterheads and product packaging.
Creating brand guidelines is important because it provides a document that everyone in your business can use to ensure consistency in the way they present and market your business.
You may need to enlist the services of a graphic designer, printing company or third-party marketing agency to help get you on your feet.
9. Get marketing!
Without marketing your product or service, no one will know that your business exists. There are many ways to advertise your business – from traditional methods such as billboards, radio and newspapers, to digital methods such as social media and Google Ads.
With so many people using social media and the Internet, your business will be at a loss if it does not have a digital presence.
Most businesses today have a website, so make sure you invest time and money in building an attractive and user-friendly website.
10. Find a mentor
To be a successful business owner, you also need to invest in yourself. Having a business mentor who has successfully set up and ran their own business will provide you with invaluable knowledge and access to wider networks.
The professional network platform LinkedIn is a great place for finding a business mentor.
Research carried out by Stanford and Boston University in America shows that quality mentorship has a positive effect on young businesspeople.
---
If you really want to understand the nitty gritty of starting up, operating and managing a business, you may find a professional qualification like our Higher National Diploma in Business provides you with the academic and technical background and industry experience needed to make Business your career.
You will learn the commercial skills, accounting and finance skills and soft skills needed to develop you into both a business owner and business manager.