Business and Travel & Tourism students embrace change management job opportunities
Four of our exceptional students, from across Business and Travel & Tourism, are currently being put through their paces as part of the brand-new Prospect Change academy.
---
Prospect Change is a consultancy business, established during lockdown by Ruth Geddes and Jennifer Anderton, specialising in project and change management.
Having partnered with Bradford College, the pair of experienced change professionals are currently working with three Business students and one Travel and Tourism student to enhance their future employability.
Prospect Change said: "2023 has seen the launch of the very first Prospect Change Academy. We are incredibly excited to work with this group of very talented students and share with them the opportunities available within the world of change.
"At Prospect Change, we are passionate believers in growth and development, both from an organisational perspective, but also from a personal perspective."
The initial process, saw all students from across Business and Travel and Tourism take part in six weeks of workshops, relating to project and change management
Following this, the students were invited to apply to a more intense 12-week academy, with potential job opportunities at the end.
The Academy is designed to mould learners into strong Project Administrators and our four fantastic students are continuing to work hard, faced by the hope of employment down the line.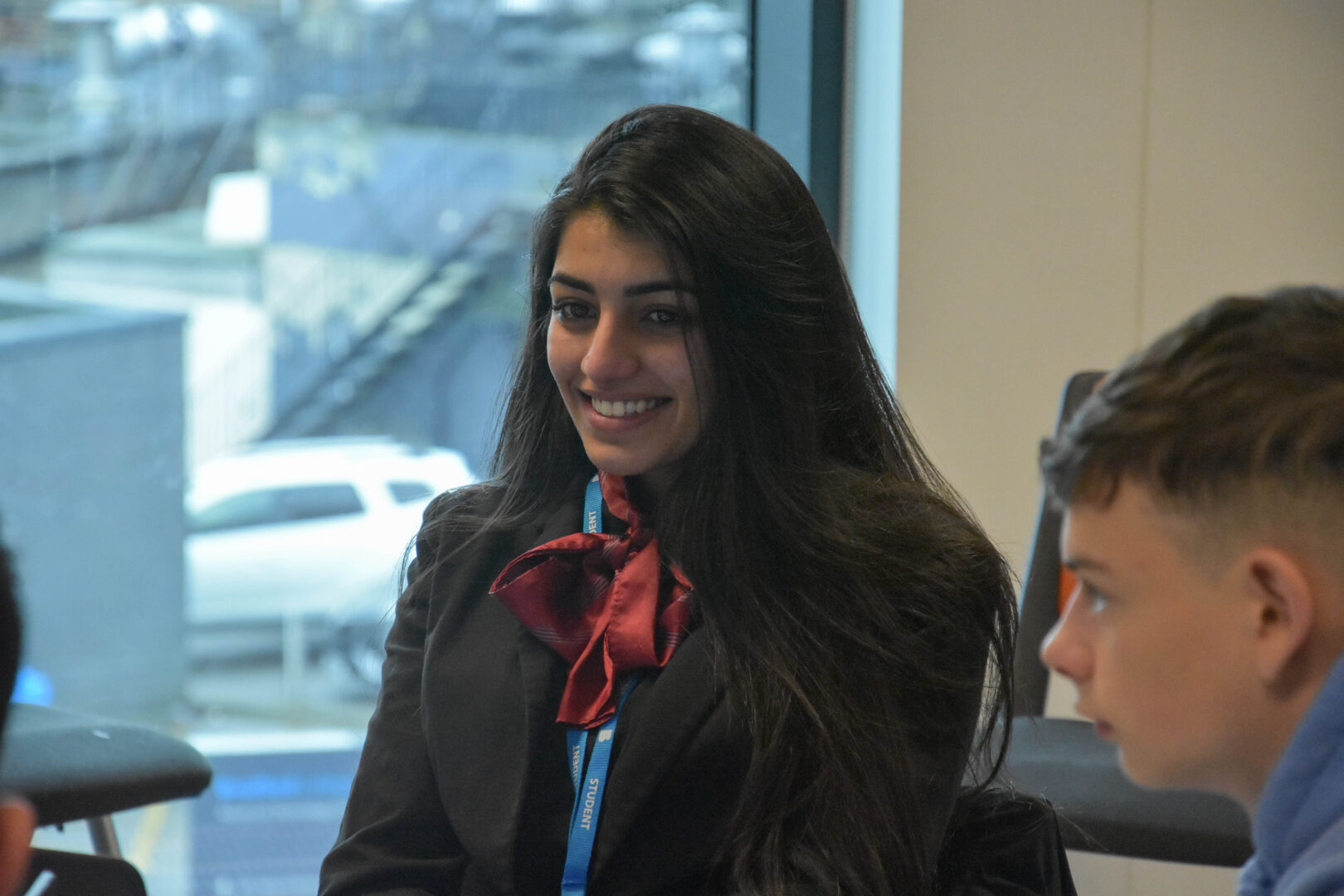 "At the end of the academy, students that excel exceptionally well will be offered the opportunity for employment within Prospect Change."
Lecturer in Travel & Tourism, Sarah O'Connell, is someone who's been actively involved in the new initiative. She said: "The relationship has been a successful collaboration, not only bringing together outside employers, but engaging students to work together from different courses.
"The overall process has seen four learners progress onto the latest stages of the program and we are monitoring their progress through success meetings with the Prospect Change team. There is the opportunity to gain full-time employment down the line.
"The skills gained, in relation to project management, have crossed over to our teaching on the vocational courses and they have been able to apply their learning in projects such as marketing and event management."
Catherine Vincent has also been heavily involved in the process; she commented on the benefits of this relationship for the College: "The obvious benefit is that there's a chance that one of the students will be offered a job, but above that it makes learning real."
Hopefully this is just the start of a fruitful, mutually-beneficial relationship between our two organisations.
Published: 22nd March 2023
by Bradford College
Categories
Accounting, Business & Law, Travel & Tourism
Tags
Latest Articles
Press Office
Got a story for us or want to get in touch with our media and marketing team?