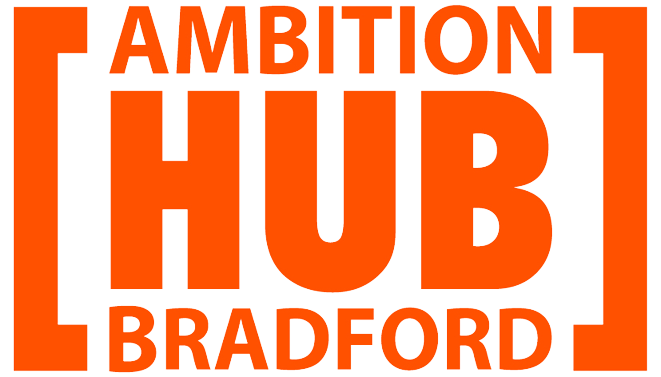 Ambition [HUB]
Exclusively at the College is our innovative Ambition [HUB] programme.
Exclusively available at Bradford College, and initially for a select range of Level 3 courses, we're offering a radically new way of studying your chosen subject that will give you a careers edge.
Focusing on developing your CORE personal skills, self awareness and confidence, building your work-ready tool kit with industry partners to help you enter the workplace ready to go. We ensure you have the latest technical skills and knowledge to flourish in your chosen career pathway.
Core personal skills – develop as an individual with skills that will stay with you for life, throughout your career.
Cultural capital – learn from a wide range of people from industry about a host of skills and knowledge that will give you an edge in the workplace.
Trade and professional specific technical skills – learn the specific vocational, technical skills that will start you on the road to your career of choice, whether that is Performance, Construction or Early Years.
Projects – an exciting opportunity to collaborate with students from other disciplines within the Careers Edge programme, on a shared project as part of your studies. You'll get industry mentors and live briefs to collectively problem solve and work on solutions as a team.
Work Experience – you will have the opportunity to complete 160 hours of relevant work experience each year.
Employer Partners
Extra Benefits
You have the opportunity to study English and Maths to the next level, including an AS Level. As well as this, you receive bespoke enrichment activities, progression coaching, finding a degree, apprenticeship or employment, an international project working with 'Everything is Possible'. Students will have the opportunity to take part in an international visit.
Please note that a uniform may be required for study on our Level 3 courses, please click here to purchase a uniform.
Still not sure? Book a Careers Talk or Taster Session!
Want to talk to someone about your options? Book a callback below to arrange a careers talk with one of our experts! Or, try before you apply by booking a taster session!