Organ Donation at Bradford College
Bradford College are proud to have received a further share of the NHS Blood & Transplant funding for the Community Investment Scheme Round 3. We were the only education provider in the UK to get this funding. The College secured £10,000 for encouraging students to talk about organ donation with their family and friends.
We hope to tackle myths around organ donation to enable students to openly talk about it with their family and friends, and to encourage them to get involved with activities and workshops throughout the academic year.

Our project theme is "Let's Talk About It" and is being managed by our very own College colleague Karen Piotr, who has worked for Bradford College for 13 years and who is also Chair of the organ donation committee at Bradford Teaching Hospitals.
Karen's husband Mark died in 2017 and following their previous conversations about organ donation, she was empowered to make the decision for him to be a donor. In total 8 people received lifesaving organ transplants.
Organ donation is giving an organ to someone else who needs a transplant. The donation will greatly enhance or save the life of the person who receives the transplanted organ. Organ donation is an amazingly generous act and saves thousands of lives in the UK every year.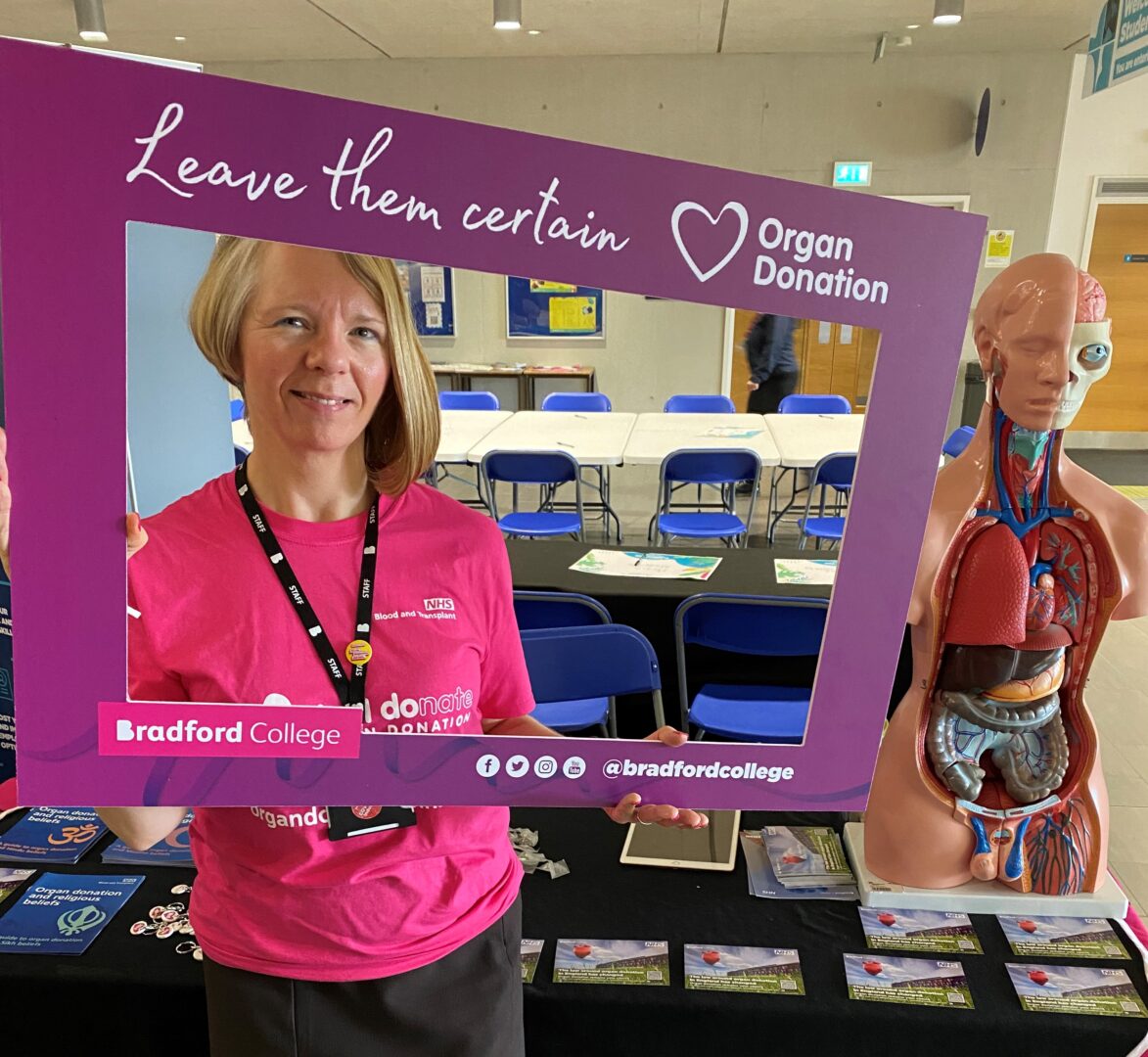 Laws and Organ Donation
It is so important to know the laws and information regarding organ donation and how this can have an impact on you. The laws surrounding organ donation have changed. As of May 2020, you are considered an organ donor if:
You are aged 18 or over
You have not opted out
You are not in an excluded group
Please visit here to find out the information regarding organ donation.
Religion
The topic of organ donation may not be something that is heavily discussed within your religion and faith. To read about advice, guidance and information for your beliefs, click below.
Alternatively, click your faith below to find out more.