Textile talk celebrates India's legacy
Spectacular Indian fabrics told the story of centuries of textile history at a lecture held at Bradford College for Black History Month.
Bradford Textile Archive curator Helen Farrar gave the talk, which celebrated the weaving of Indian culture into Bradford's rich history. It also showed how it links the city with the rest of the world.
Helen told the group: "I feel very proud to share and celebrate just a little of this wonderful collection with you here today."
As part of this, students viewed The Indian Collection, a selection of fabrics once viewed by millions of people including Queen Victoria. Usually the fabrics, which date back as far as 1850, are in the archive. But on this occasion, students had a rare chance to glimpse the unique materials.
Students at Bradford College learnt about 19th century silks, cottons, woollens, embroideries, shirts, trousers, dresses and turbans.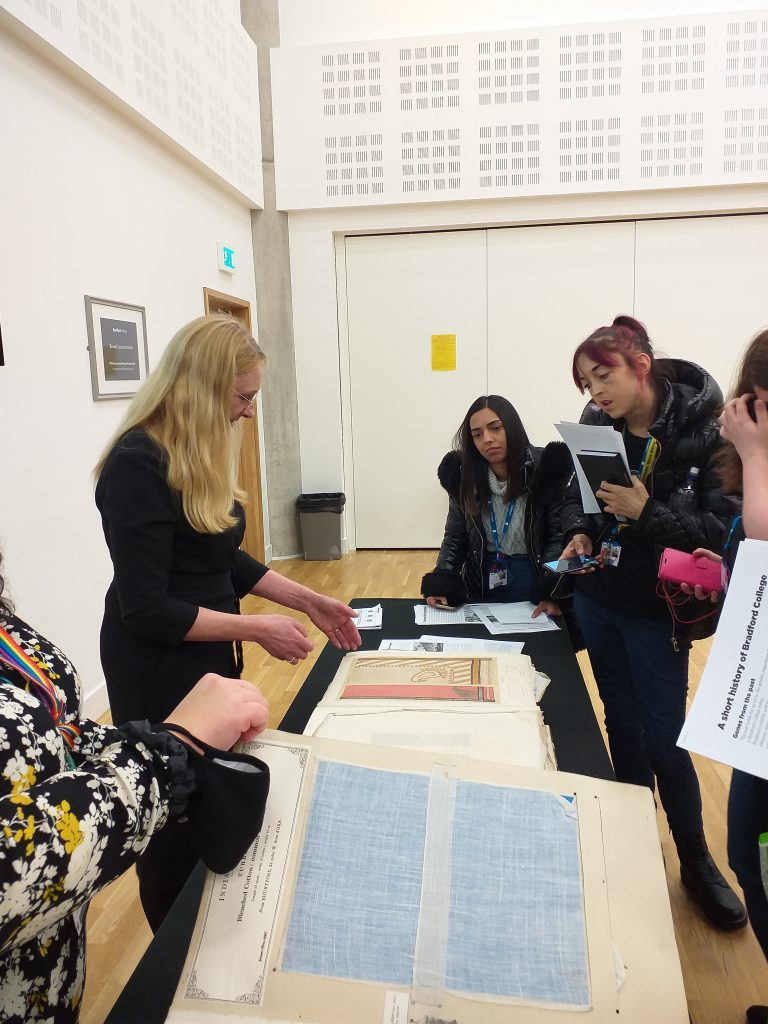 The students, which included those studying for the BA (Hons) Fashion degree, even got to look through books containing samples of beautiful turban fabrics.
Helen said: "The books are now stored in special archival boxes placed in protective roller racking to help reserve their condition as much as we can."
The turban
The turban is created from a flat piece of fabric to cover the hair. It is a holy garment to the Sikh community, and was worn especially for celebrations.
It has a 4,000-year history, with diverse cultures including Muslims, Christians and Jews also at one time having worn it. Vermeer painted the Girl with a Pearl Earring and a turban around 1665. A Gucci fashion show in 2019 controversially showed the turban turned backwards.
The fabrics in the collection, used to create turbans, include functional woollens, block print designs and highly decorative fabrics woven with gold. The red colours in the collection come from natural dyes such as cochineal from beetles or madder root. The longest in the collection was 54 yards long and the heaviest weighed 3lb 5oz. The most expensive was £30 – equivalent to around £4,000 today.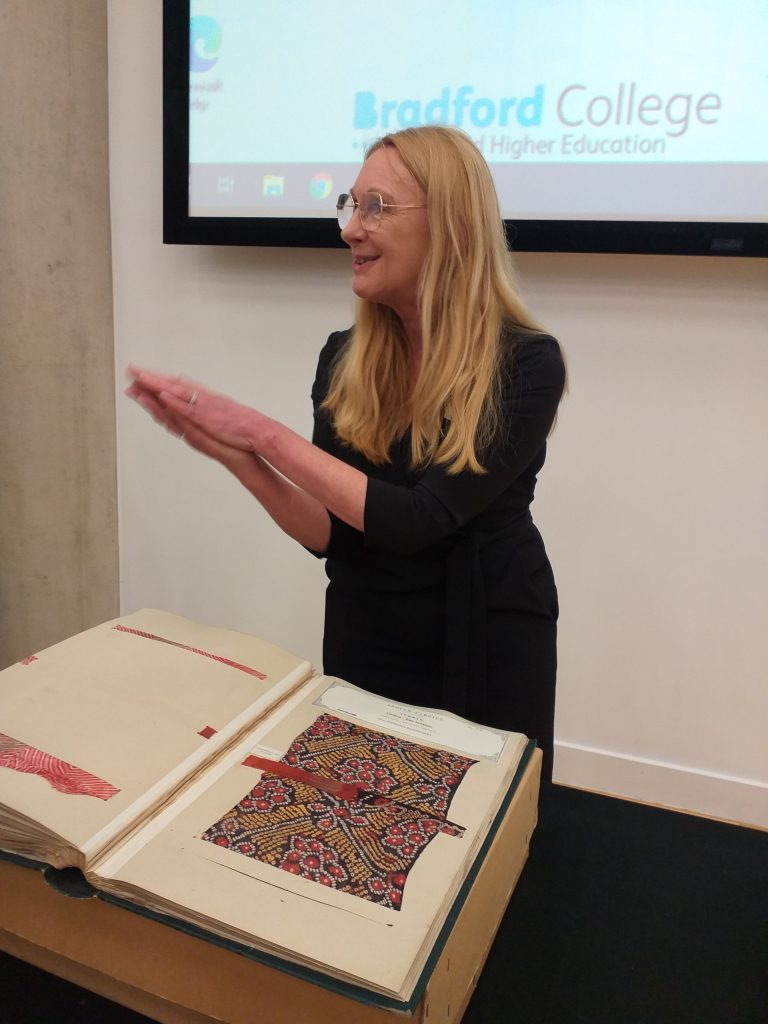 The Indian Collection
In 1886 the Secretary of State for India John Forbes Watson compiled 18 pattern books from almost 700 samples. The India Museum in London originally held the samples. Many of these were on display at the Great Exhibition of 1851. The show took place at London's Hyde Park and visited by Queen Victoria. Six million people visited the Great Exhibition in total, with the Queen visiting 34 times.
Bradford had been a major textile centre since the start of the nineteenth century, then affectionately known as Worstedopolis due to the volume of high-end worsted cloth made locally. Bradford Chamber of Commerce received one of the collections of samples, intended to inspire design and industry and generate more wealth.
A second series was published for subscription between 1873 and 1877. Bradford was one of a very small number of towns to purchase the series, making this series rare.
Bradford Technical College opened in 1882, the very first purpose-built college for technical textile education in Great Britain. In 1882, 50 students gained a City and Guilds certificate in Textile Design. In comparison, throughout the rest of Britain, just 35 students achieved this certificate. To recognise this success, Bradford Chamber of Commerce donated both series to the Department of Textile Industries in Bradford Technical College in 1900 to inspire students – the next generation of designers and manufacturers creating Bradford's wealth.
Bradford Textile Archive
You can find the Textile Archive in Bradford College's historic Lister Building. It has collections of fine silk jacquards, rayon, velvets, mohair and woollens and worsteds dating back 150 years.
The pattern books from the industry collections offer a glimpse into the fashions of the past. Discover more at the Textile Archive website