Students shortlisted for Bradford Community Stars Awards
Bradford College students Georgina Jovanovich and Hajra Bibi have been named finalists in the Bradford Community Stars Awards.
The students were shortlisted in the Outstanding Student of the Year category.
The awards celebrate young people inspiring change across the district.
Hajra gives voice to fellow students
For her Gold Arts Award, Hajra wrote a monologue that addresses the issue of child sexual abuse. She says she feels that this subject should be spoken about, not hidden. Hajra directed the monologue recording and used it to give voice to other ESOL students. They then wrote, performed and recorded their own monologues after participating in a series of lessons that she taught. This helped them to improve their own speaking and listening skills and building their confidence to discuss important issues in a second language.
Hajra has achieved Gold Arts Award. This has given her extra UCAS points and assured her place at university- something that she didn't previously think that she could apply for.
"I know this will improve me in the future"
Hajra explains: "I am a wallflower who prefers to watch what is happening rather than be at the forefront of it. Yet I have thoughts and feelings that are sometimes hard to share or portray. It is really difficult for me to make my voice heard, and it is such an effort to participate in any activities, but I know that this will improve me in the future."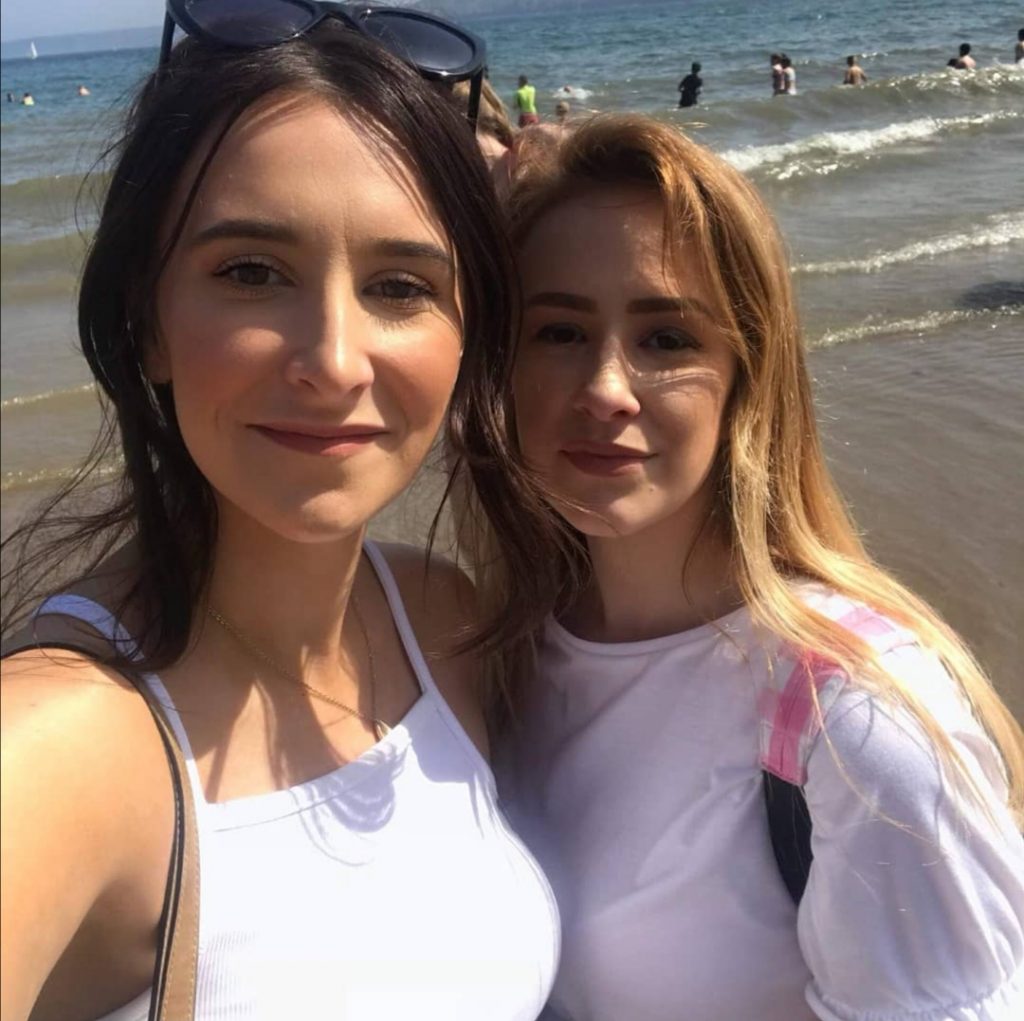 Gina: "Let's be there for each other then take on the world"
Performing Arts student Georgina 'Gina' Jovanovich is proof that an invisible illness does not need to be a barrier to achieving your dreams. She joined forces with her sister Natalie to set up Pain Into Power for women affected by chronic pain.
Gina says she wants to help others lead full and happy lives. This follows a diagnosis of endometriosis around two years ago. She said: "We're currently building our community of strong women who will hopefully feel that this platform allows them to share their stories and experiences. We hope to help others find support and like-minded individuals, who can find lots of support and resources through our page.
"Let's be there for each other, then take on the world."
Among the aims of the group is to encourage women to visit their GPs, and gain diagnoses and support. However, Gina also wants to challenge misconceptions within some areas of medicine around conditions and illnesses that impact females. The group discusses a variety of topics. It also offers a safe space for women to discuss and share their experiences, tips and support.​​​​​​​
"No reason why you can't do what you want"
While Gina's foundation degree course can be physically demanding, she says her condition will not affect her studies. "I believe if you've got the support and people around you who understand, there's no reason why you can't do what you want."
Vote for your winner!
Read more about all the fantastic finalists and vote here: https://www.thetelegraphandargus.co.uk/news/19700806.community-stars-2021-outstanding-student-year-finalists/