Let us take you to a winter wonderland
As the longer nights draw in, an enchanted journey through a winter wonderland has begun.
English for Speakers of Other Languages (ESOL) students at Bradford College have created Bradford Winter Wonderland, a virtual gallery of artwork reflecting how different countries and cultures view the city during the winter period.
Students produced photos, drawings, paintings and poems for in a physical gallery this month. Funding of £1,500 through the Bradford Council LIT Arts and Community grant made this possible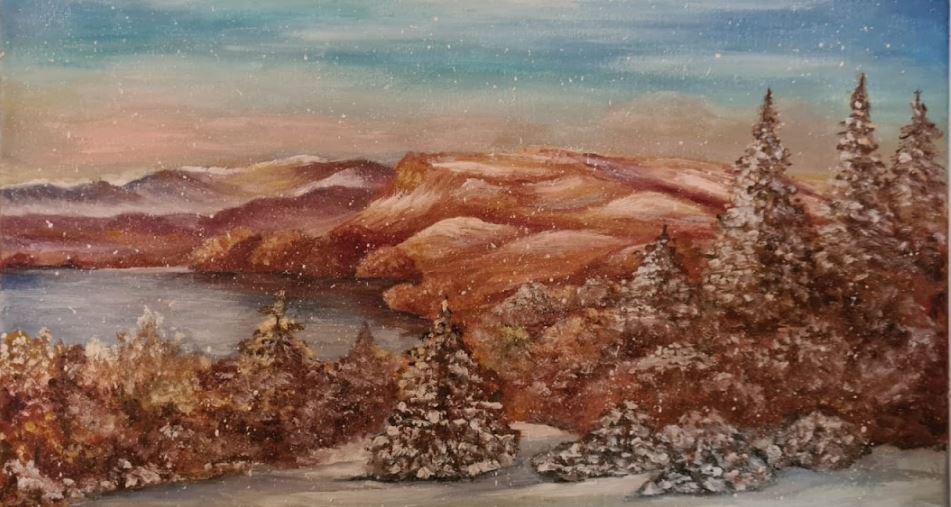 Lifting spirits through art
ESOL lecturer Monika Worthington said: "It's about bringing the community together, sharing positivity, lifting people's spirits up through art."
To determine which pieces of artwork go on display in the gallery at the David Hockney Building, visitors to the virtual kingdom can now vote for the artist who has created their favourite work.
Monika said: "This project reflects how different countries and cultures view Bradford during the winter period. We've got so many students from all over the world and they celebrate light and Christmas in very different ways. They are really talented too."
As well as welcoming the season, the exhibition shows how people all over the world observe the winter solstice through traditions including Diwali, Bonfire Night, Hanukkah, Kwanzaa, St Lucia Day, Christmas, New Year among many others.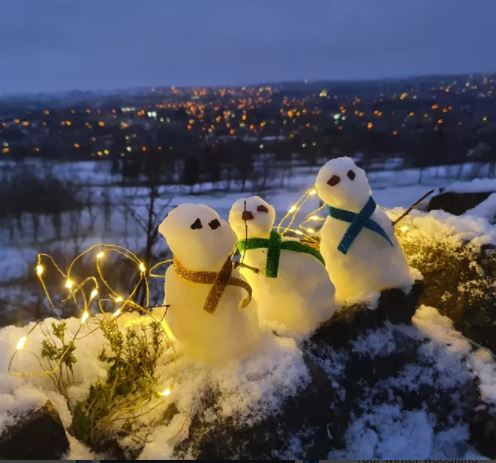 "This season … makes me very happy"
The website link has also been sent to community centres in Bradford to showcase students' work and to encourage people to vote.
Ilona Vasilachi, who is from Moldova, has shared photographs of a snowy Bradford. She said: "I love nature and this season, because it makes me feel very happy, optimistic, and I love admiring everything how it looks, and how wonderful this is. Especially when it's snowing outside. I am so blessed to see when everyone is happy and they make snowman together with friends or family, when kids are playing in snow or when they have a grateful and beautiful smile on their face."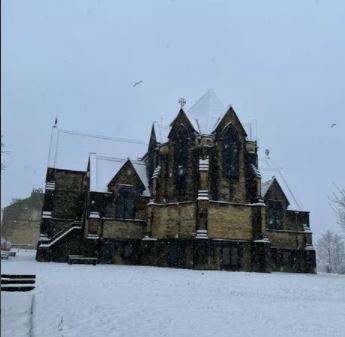 Sparkling trees and smiling snowmen
Jelena Vanaga has shared pictures taken on a wintry day in Ilkley, as well as paintings. Dace Mengele has taken photos of his garden in the snow.
Also in the gallery are sparkling Christmas trees and striking marble effect paintings. There are also photos depicting different winter traditions.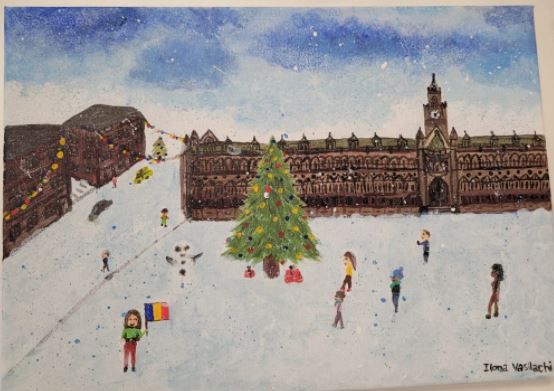 You can visit the gallery and vote at https://www.bradfordwonderland.co.uk/