Amazing apprentices achieve College Awards
Inspirational stories were shared at a special awards ceremony celebrating amazing apprentices at Bradford College.
On the third day of the college's FE Student and Apprenticeship Awards, apprentices were recognised for their achievements and hard work throughout the past academic year.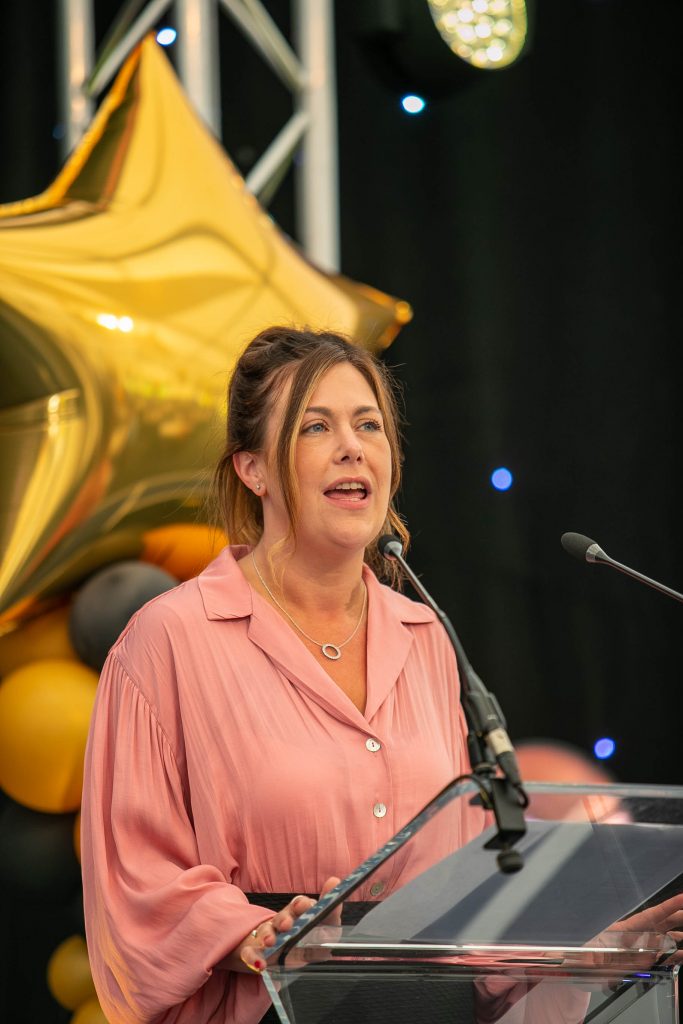 Announcing the awards, Kelly McAllister, Head of Apprenticeships and Business Development, said: "You are here today because your tutors believe you have really stood out from an already strong crowd and it's a pleasure to celebrate with you."
First to receive an award was Maths student of the year Sahir Khalid. Sahir first began his Maths Level 2 qualification in 2019 and has battled through remote learning during the pandemic and coming in to class whenever his busy working schedule allowed. He did not give up, despite having 'nearly passed' on so many occasions and was rewarded with success in April this year. Kelly said: "He is the definition of determination, which is why he has been nominated for Maths Student of the Year."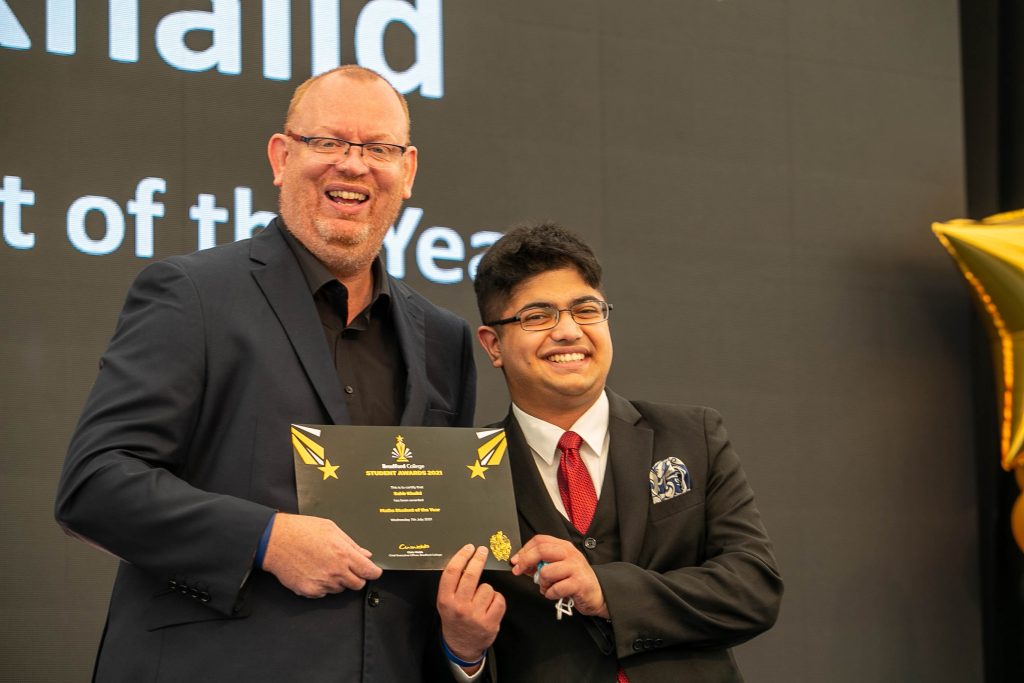 English student of the year was Belinda Hill. Belinda was due to take her English course at the beginning of 2020, but unfortunately lockdown prevented her from coming in for this. Despite having to shield, she has been busy working on her maths, management and English qualifications, and when the restrictions were lifted for her she leapt at the opportunity to pass her English, taking Reading and Writing exams in one session and completing her Speaking and Listening only a few weeks later. Kelly said: "This learner is a diligent and determined student and very deserving of all the success coming her way."
Apprentice of the Year for Healthcare was Kirsten Swain. Kirsten began with Bradford College on a Level 2 qualification and received a Distinction upon completion of her qualification. She was the first learner to have achieved a distinction for all elements of her end point assessment. Kelly added: "This learner then progressed onto her Level 3 and has progressed exceptionally well. She has demonstrated a real commitment to her qualification, she is very motivated to achieve and pushes herself to develop her knowledge and skills.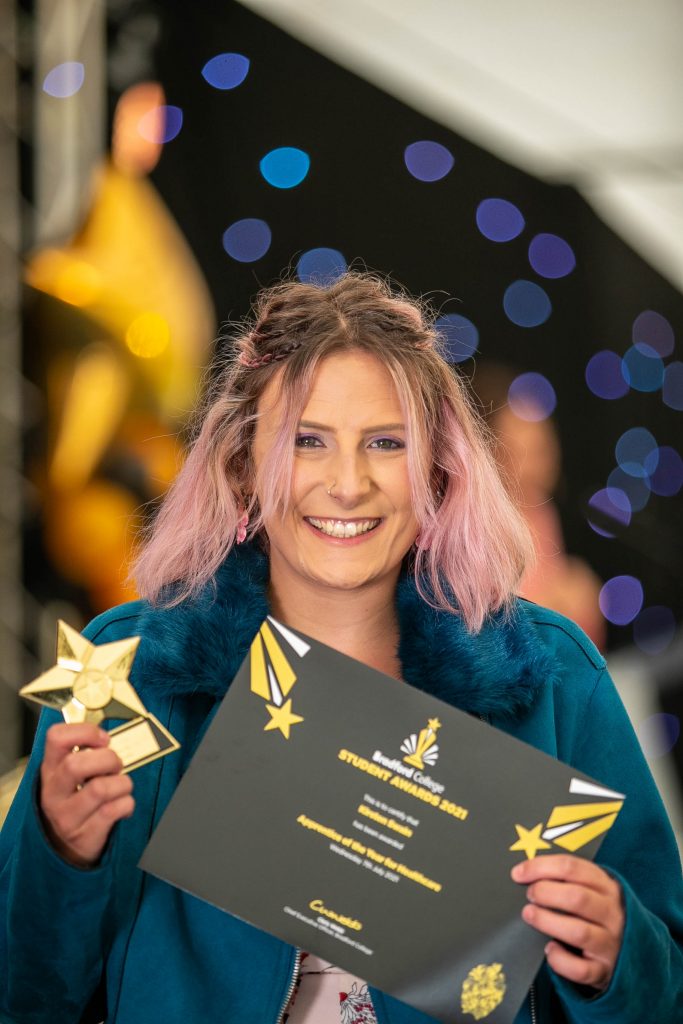 "She is also a great support to other learners. She will often offer advice if there were any learners that required some support. She plans on progressing on to nursing and I am sure she will achieve great things when she does."
Speaking after receiving her award, Kirsten said: "I feel amazing, it's absolutely lovely."
Kirsten is employed as a healthcare assistant at Bradford Royal Infirmary. Her manager, ward manager Claire Connor, said: "I'm so proud of Kirsten and her award is so well deserved. I'm glad she's had this support to help her believe in herself."
Alex McHale achieved Apprentice of the Year for Dental. Alex herself has had a difficult journey, having caught lyme disease from a bite on holiday which hospitalised her and has unfortunately caused long-term health issues. She went back into dental assisting and re-trained to overcome her mobility issues. Despite all the barriers she gained a distinction at EPA a few weeks ago. Her sons Oliver, 10, and Robin, seven, were there to see her achieve her award.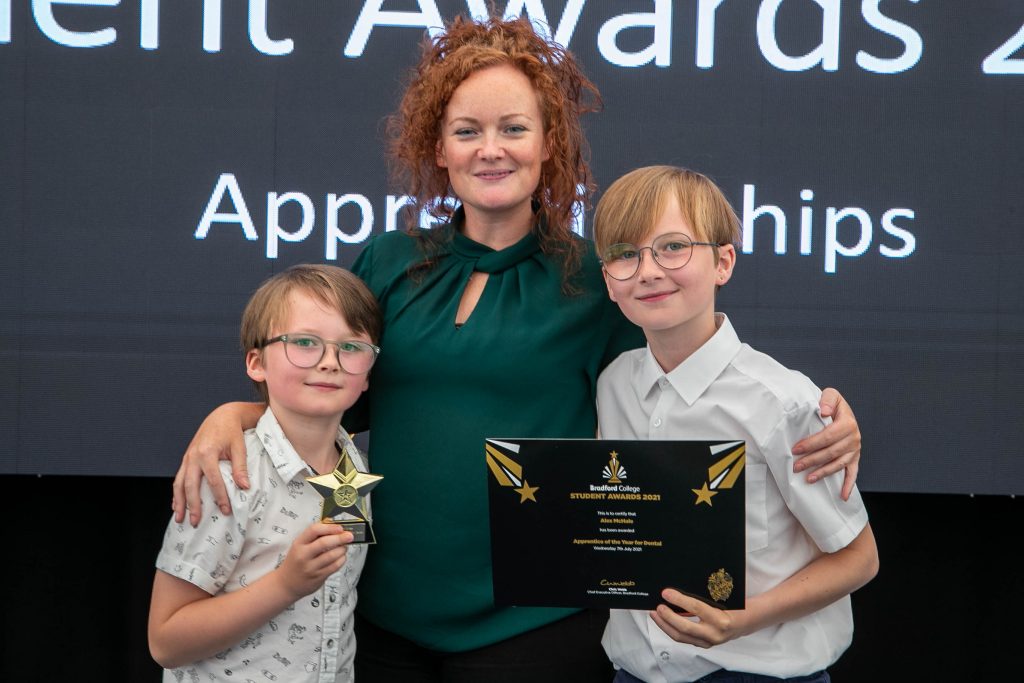 The Outstanding Achievement Award was presented to Ciaran Flemming. Kelly said: "He is a shining example of what can be achieved from any starting point, he has exceeded the expectations of his employer and assessor. The progress he is making in such a short space of time is testament to the hard work and dedication he puts in to his apprenticeship every day. He is so dedicated to improving his skills that he requested bricks and mix for his recent birthday present!"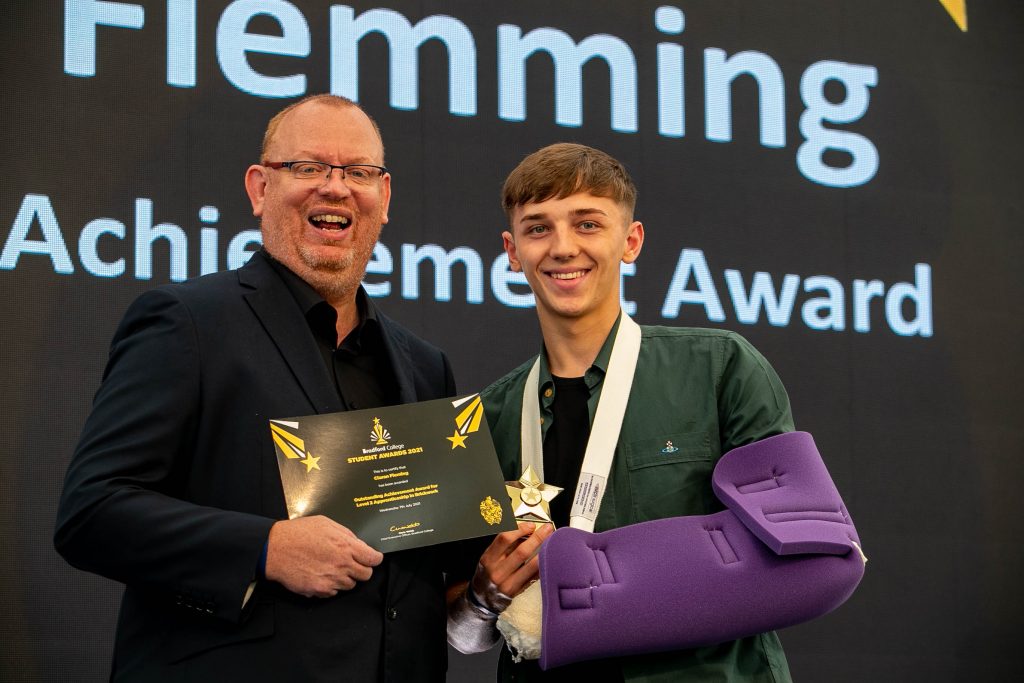 Dawn Leak, Vice Principal, told the award winners: "There has been so much uncertainty. You have had to tackle different ways of learning and working and have often changed the way you study to make sure you were able to keep on top of your studies. The fact that you have overcome these challenges this year is remarkable and it is our pleasure to recognise your successes and achievements at this awards ceremony."
Here are our Apprenticeship Award Winners
Maths Student of the Year Sahir Khalid
English Student of the Year Belinda Hill
Apprentice of the Year for Plumbing Jonathan Cumberworth
Apprentice of the Year for Customer Service Lucy Scholefield
Apprentice of the Year for Business Administration Alicia Hasler
Apprentice of the Year for Motor Vehicle Joshua Warriner
Apprentice of the Year for Security, Fire and Alarms Jazz Sheldon
Apprentice of the Year for Joinery Benson Moorhouse
Apprentice of the Year for Trowel Occupations Aaron Jackson
Apprentice of the Year for Pharmacy Kendall Raye Palfreyman
Apprentice of the Year for Dental Alex McHale
Apprentice of the Year for Healthcare Kirsten Swain
Apprentice of the Year for Engineering William Leung
Apprentice of the Year for Education Samantha Goodman
Head of Department Award for Apprentice of The Year Megan McCallion
Outstanding Achievement Ciaran Flemming