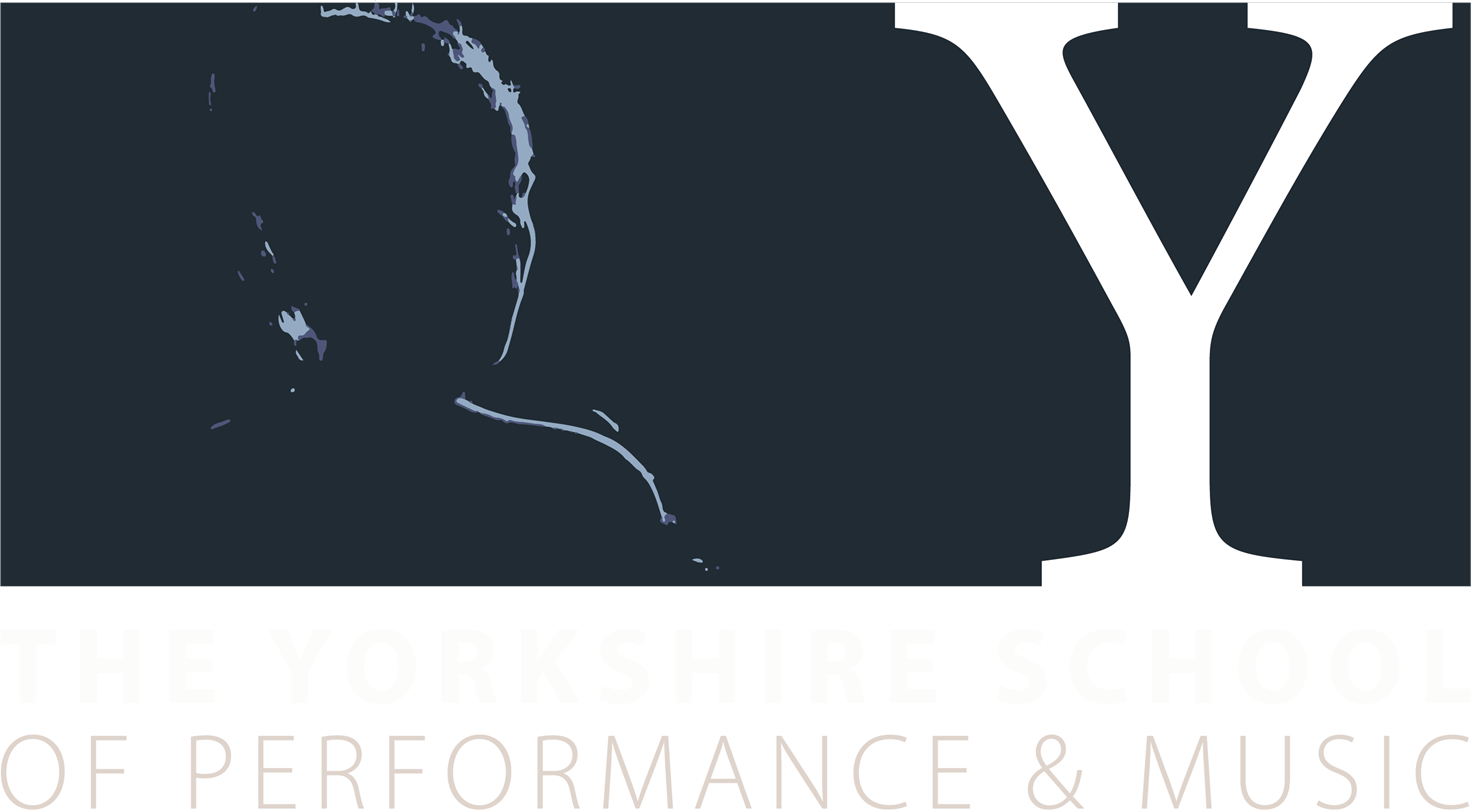 Welcome to the Yorkshire School of
Performance and Music
The Yorkshire School of Performance and Music aims to offer the highest standard of industry level training in performing arts and music here in Yorkshire.
The approach is one of delivering qualifications that are realistic, and not idealistic. Preparing you for the reality of what the industry is like now, not an ideal of what the industry was. Giving you the tools, knowledge and skills to be able to adapt as the industry develops.
Our industry links are second to none with experienced industry staff using their ongoing, up-to-the minute knowledge in the delivery of modules and lessons. We have visiting industry guests who hold one-off workshops and even direct performances, putting you in front of working industry professionals.
Pathways into Performing Arts & Music
We offer two different pathways into performing arts and music. You could study:
A Foundation Degree (FdA) which you'll study over two years.
BA Honours Top Up degrees – lasting one year. This allows students who have already completed an FdA, HND or two years of their existing degree to 'top up' with us and get their full degree.
Most of our students stay for the full three years, graduating with a full BA Honours Degree in their chosen subject.
Accessibility and inclusion
We have a passionate commitment to accessibility and inclusion at The Yorkshire School of Performance and Music and widening participation is one of our core goals. We welcome and accept applications from everyone, regardless, of age, experience, or physical ability. If in doubt, drop us a line, we'd be more than happy to answer your questions.
Apply
If you are passionate about stage and screen and want an industry facing, practical and innovative qualification which gets you ready for working in the creative industries, then we await your application.
Performing Arts
Our performing arts and performance degrees are developed and delivered to prepare students for the reality of the industry and to make you industry ready.
Industry experience
The unique course has been designed and taught by industry insiders who have years of work experience in TV, theatre and film including:
The Royal Exchange Theatre, Manchester
Lawrence Batley Theatre, Huddersfield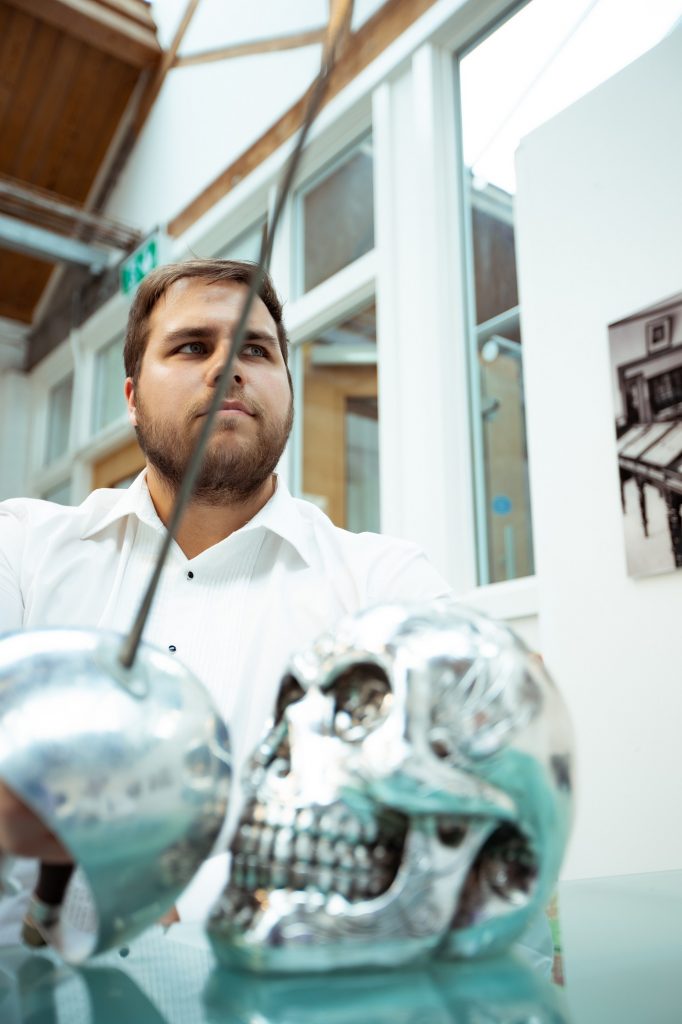 Our teaching
Students will be trained in classical acting techniques, as offered by most drama schools, but unlike other drama schools, we also prepare students for the reality of working in television. You will be generating your own work and practice which will give you the vital writing, producing, directing, teaching, business and entrepreneurial skills.
Course tutors actively respond to the latest industry trends by delivering up to date and relevant teaching. You will be immersed into the industry with opportunities to work with local, regional and national arts organisations.
Hear more from Performing Arts tutor, Karen Reynolds, for more insight into the course.
Music
Our Music degrees are designed with you in mind; we will help you enhance your passion and skills as a musician, preparing you for a range of artistic and technical careers in the music industry.
Our teaching
Our course tutors actively respond to the latest industry trends by delivering up to date and relevant teaching from song writing and studio recording to freelance working and professional practice. You will be immersed into the industry with opportunities to work with local, regional and national arts organisations.
You will develop essential skills, including business and entrepreneurial skills, combined with hands on production training, to help you forge a successful portfolio career in music.
This course is 100% practical and coursework based.
Industry experience
This unique course is designed and taught by industry specialists with years of experience in the music industry as both performers and producers.
We work closely with many local music venues to provide opportunities that will develop into long term contacts and employment opportunities.
Within Bradford, live music has been identified as an area that will be supported by the Council, so there are many performance and funding opportunities to take advantage of within the programme.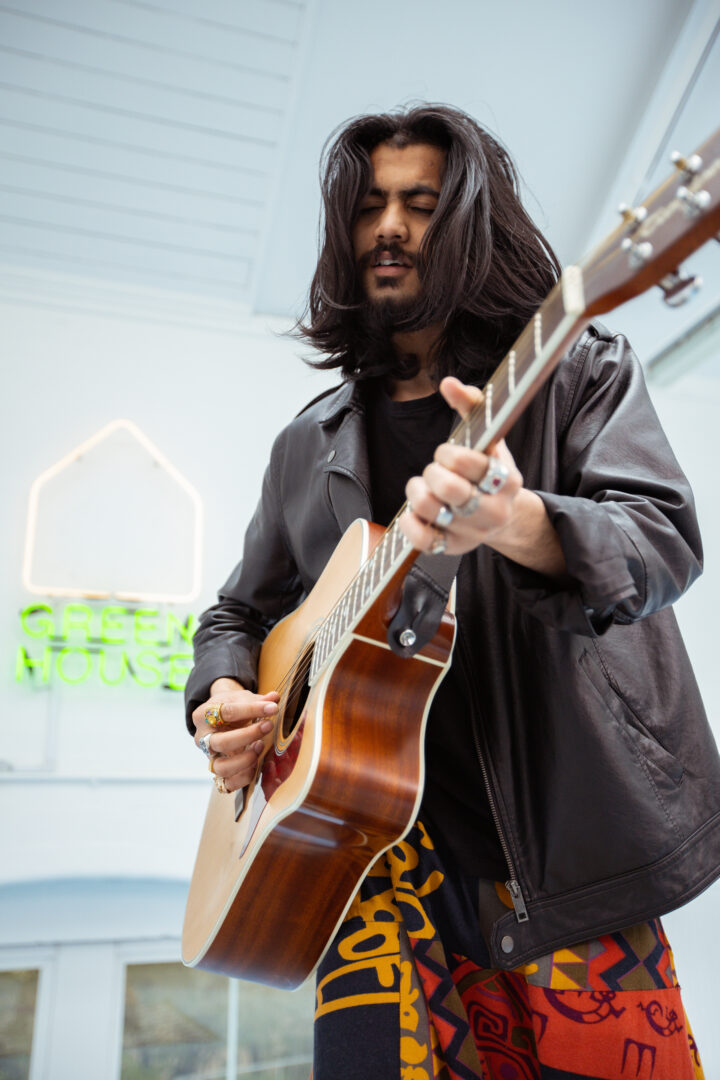 Bradford City of Culture 2025
Bradford has recently been awarded UK City of Culture 2025 which is set to deliver more than 1,000 new performances and events. This will include 365 artist commissions, numerous major arts festivals as well as exciting national and international collaborations.
Watch our BA Music for the Creative Industries students' live performance!
Performing Arts Facilities
At The Yorkshire School of Performance and Music we have fully equipped, industry standard spaces for our students, which include performance, rehearsal and classrooms. These spaces can also be booked by students to further develop their work.
We have three main spaces we use:
The Siobhan Ullah Performance Space with sprung dance floor, mirrors, full lighting rig and sound system
A large 'black box' performance and rehearsal space, fully equipped with digital screens, lighting rig and a sound system
A state-of-the-art TV studio and control room
Music Facilities
Live sound workshops and performances take place in our theatre space, which has an RCF active PA system, Allen and Heath, QU32 digital mixing desk and a professional lighting rig.
The music facilities consist of fully equipped practice rooms, including:
Drum kits, amplifiers and PA systems
A fully equipped recording studio with access to professional standard microphones and recording equipment
Guitars, bass guitars, keyboards and pianos
Jenny Skinner, Performing Arts Lecturer
Jenny Skinner is a performance artist and academic. She has graduated with a BA and MA in Performance at Leeds Beckett University and continued her postgraduate research at The University of Leeds, focusing on feminist performance. She then returned to Leeds Beckett as a lecturer on their BA Theatre and Performance programme.
Her academic work centres on the use of neo-burlesque within live art to create empowering spaces for cisgender female performers to explore their experiences of sexual violence.
She has worked as an academic consultant on Arts Council England funded projects and collaborated on international performances with artists from South Africa, Greece, and Germany. Mostly recently, her full length stage show: 'This is not a Burlesque Show' (2021) was featured at the Sibiu International Theatre Festival in Romania.
John Dey, Music Programme Leader
John has a Bachelor of Arts in Music and Popular Music from University of Liverpool and a Diploma in Popular Music and Sound Recording from the internationally renowned Liverpool Institute of Performing Arts.
He is a well-established lecturer in Music and is responsible for the development and delivery of the Foundation Degree and BA (L6) in Music for the Creative Industries. His teaching specialisms are Music Performance, Improvisation and Project Development/Professional Studies.
John is strongly connected to the local music scene and is a member of the Bradford Music Steering Group, which is taking a lead role in the future development of music within the city.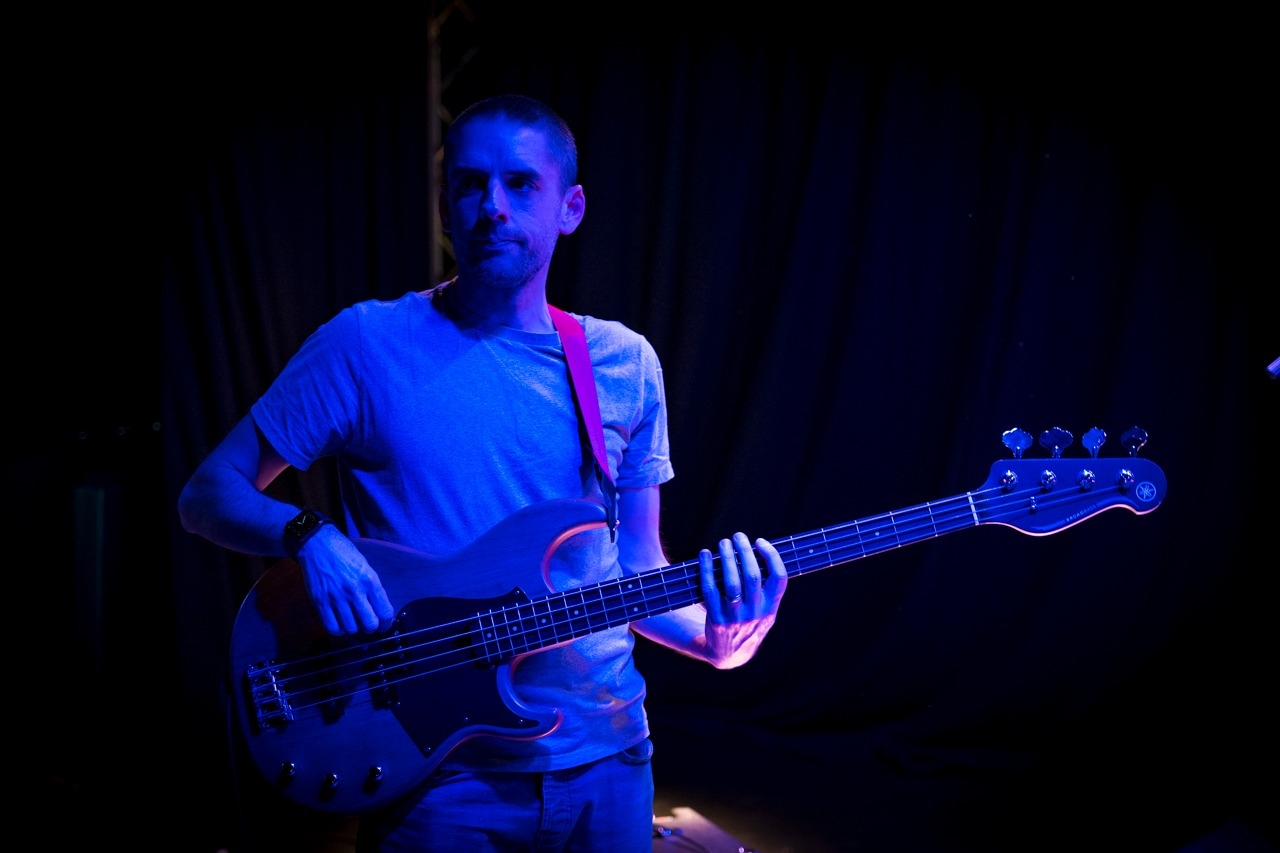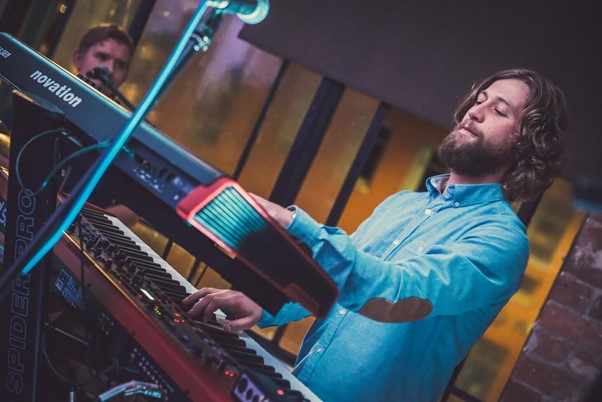 Nicolas Sykes, Music Lecturer
Nicolas Sykes has worked as a professional performer in the music industry for over ten years. He graduated from the University of Nottingham with a Masters Degree in Music in 2012. Nicolas has performed internationally in a variety of genres and styles. He collaborates regularly with industry professionals such as Richard Armstrong (Music Editor for Film), Tertia May (Artist), Subculture (Music Producer) and Divkid (Modular Synthesis Youtuber). Nicolas also enjoys composing and arranging, with several compositions featuring in TV and Film. He has also previously worked for Trinity College London and currently works with University of Arts London as a Qualification Developer and Senior External Moderator.
Lewis Blofeld, Music Lecturer
Lewis graduated in 2015 with a Distinction in his MSc in Music and Sound Technology. He now works as a Producer, Artist and Stage Manager, having worked with range of professional musicians including The Buzzocks, The Proclaimers, and Toumani Diabate. Lewis is currently focused on producing his own electronic music which he releases on Spotify and Apple music.
A majority of students Lewis has taught have progressed to careers in the music industry with artists including: While She Sleeps and Skarlett Riot; as well as engineers and managers for Wembley SSE Arena, Recording Studio London, and a range of freelance and community musicians.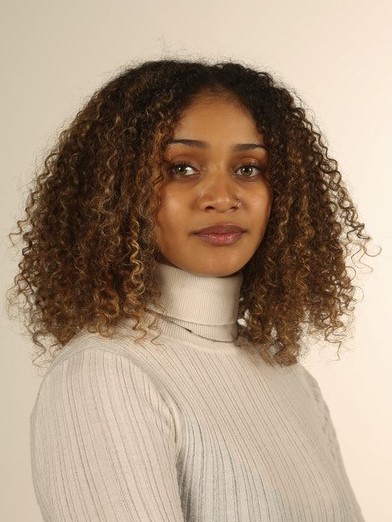 Olivia Pentelow
Liv graduated with a First Class degree in Performance and has landed a lead role in an upcoming Shane Meadows BBC drama, The Gallows Pole. Subsequently Liv has signed with United Agents, one of the biggest talent agencies in the UK. An agency that also represents Olivia Coleman, James Corden, Dawn French, Tom Hardy and Ricky Gervais.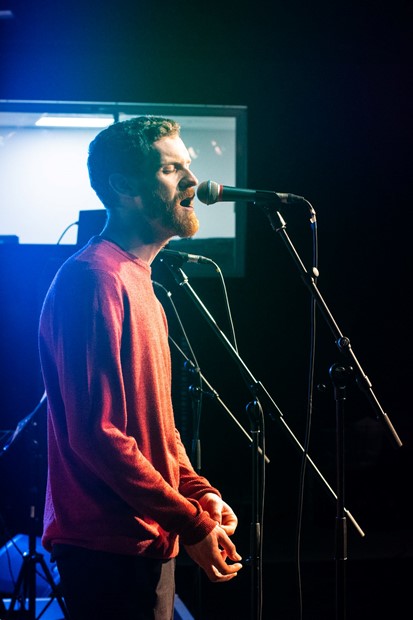 Alexey Newton
Lex graduated in Music for the Creative Industries (BA Hons) with a first class honours in 2021. He has now established himself as a freelance Sound Engineer and Musician and worked on the production of 'The Lion King' at The Alhambra in Bradford. Alexey has his own recording studio business 'Smoke Signal', which is also home to his own band Motherfungus.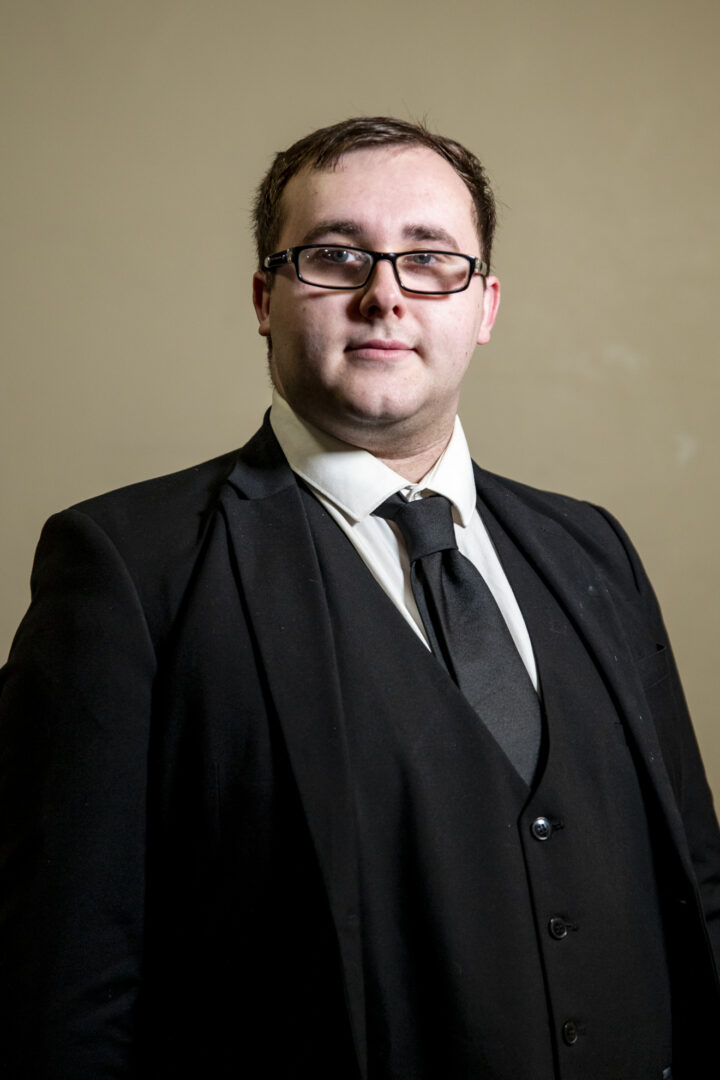 Bradley Cook-Pattinson
BA (Hons) Performance Top-Up Alumnus
"If somebody was wondering if a degree in performance is for them, I say give it a go, because if you don't give it a go, you're not going to know if it's for you. There's so much that the course covers, from theatre to musicals, to film and TV, from camera operations to being on screen. There is just so much for anyone to get involved with and it may give them that edge they need to progress further into the industry, such as get them on stage, get them noticed by organizations throughout Bradford."
Apply via UCAS
If you wish to apply via UCAS, you can use the following information:
FdA Performing Arts
UCAS Course Code: W474
Institution Code: B60
BA (Hons) (Top-up) Performance
UCAS Course Code: HO08
Institution Code: B60
FdA Music for the Creative Industries
UCAS Course Code: W311
Institution Code: B60
BA (Hons) (Top-up) Music for The Creative Industries
UCAS Course Code: W310
Institution Code: B60