BSc (Hons) (Top-up) Construction Management
Qualification Gained
BSc (Hons) Construction Management (Top-up) (awarded by the University of Bolton)
Study Level
University, Level 6
Duration
1 year Full-time, 2 years Part-time
Start Date
September 2023
Study Mode
Full-time or Part-time
Location
Trinity Green Building
Overview
This one year full-time or two year part-time course is for those who wish to top-up a Higher National Diploma in the Built Environment to a BSc (Hons) in Construction Management.
The programme is designed to embrace a broad spectrum of management activities and provide study that is both academically rigorous and provides specific professional expertise in Construction Management, such that graduates may play a leading proactive role within the Construction industry.
The teaching methods used on the course are a blend of lectures, research work, group work, tutorial and directed study.
In addition to lectures, seminars and tutorial sessions, research study work will form the basis of your learning programme. The emphasis is on developing your ability to understand the demands of working as a professional; this is achieved through a student focused approach to develop your understanding and your research, critical and evaluative skills.
Key Info
The programme has been designed to enhance understanding of the principles and concepts of Construction Management, whilst at the same time developing your abilities to be innovative and creative in solving unique problems.
The programme aims to deepen your knowledge and develop the ability to apply skills acquired from subjects previously studied at HND or Foundation degree level. There will be advancement in management specialisations such as Cost Management, Human Relations, Organisational Structures, Contract Law, Sustainability and the Environment, leading to BSc (Hons) in Construction Management.
The programme seeks to fulfil the educational requirements for membership of an appropriate professional body and  to enhance your employment opportunities in many sectors of the Construction industry.
Learning methods include: Research, lectures, case studies, seminars, guest speakers and interactive approaches such as Moodle.
Full-time will be completed in one year totaling 120 credits.
Part-time will be completed in two years totaling 120 credits.
Modules studied at Level 6:
Construction Technology, Environmental Practice and Sustainability
Research Methods
Construction Management Practice
Financial Management and Economics
Dissertation
Contract Administration and Law
Entry to this course requires successful completion of a relevant HND or Foundation degree.
We also consider individual applicants who can demonstrate relevant learning, work/voluntary experience, using our Recognition of Prior Learning process.
All full-time students are expected to join the Chartered Institute Of Building or Association of Building Engineers as student members.
The assessment strategy for the programme will test subject knowledge, independent
thought and skills acquisition and is designed to ensure that you achieve the overall aims and learning outcomes of the programme, as well as the learning outcomes for individual modules.
Summative assessments will include presentations, time constrained examinations, written academic pieces, personal development plans and a final Dissertation.
The programme team has excellent links with local and national industry, including different professions within the industry. This facilitates excellent work experience opportunities for full-time students and sessions led by guest speakers with specific subject expertise relevant
to particular modules.
If you are not in employment, you are encouraged to find work placements during the attendance recess to enhance your learning and application of construction management principles.
You can expect to go on to a career as a Higher Technician in a variety of construction-related professions including: Architectural Practice, Construction and Building Management, Project Management, Building Surveying and Quantity Surveying.
Full-time £9000. Part-time: Pro rata rate depending on intensity of study* *Intensity of Study refers to the amount of credits being studied in the academic year.
This is representative of the most common fees scenario, but actual fees can vary depending on a number of factors. Please contact us if you need more guidance.
Videos
Our Students Say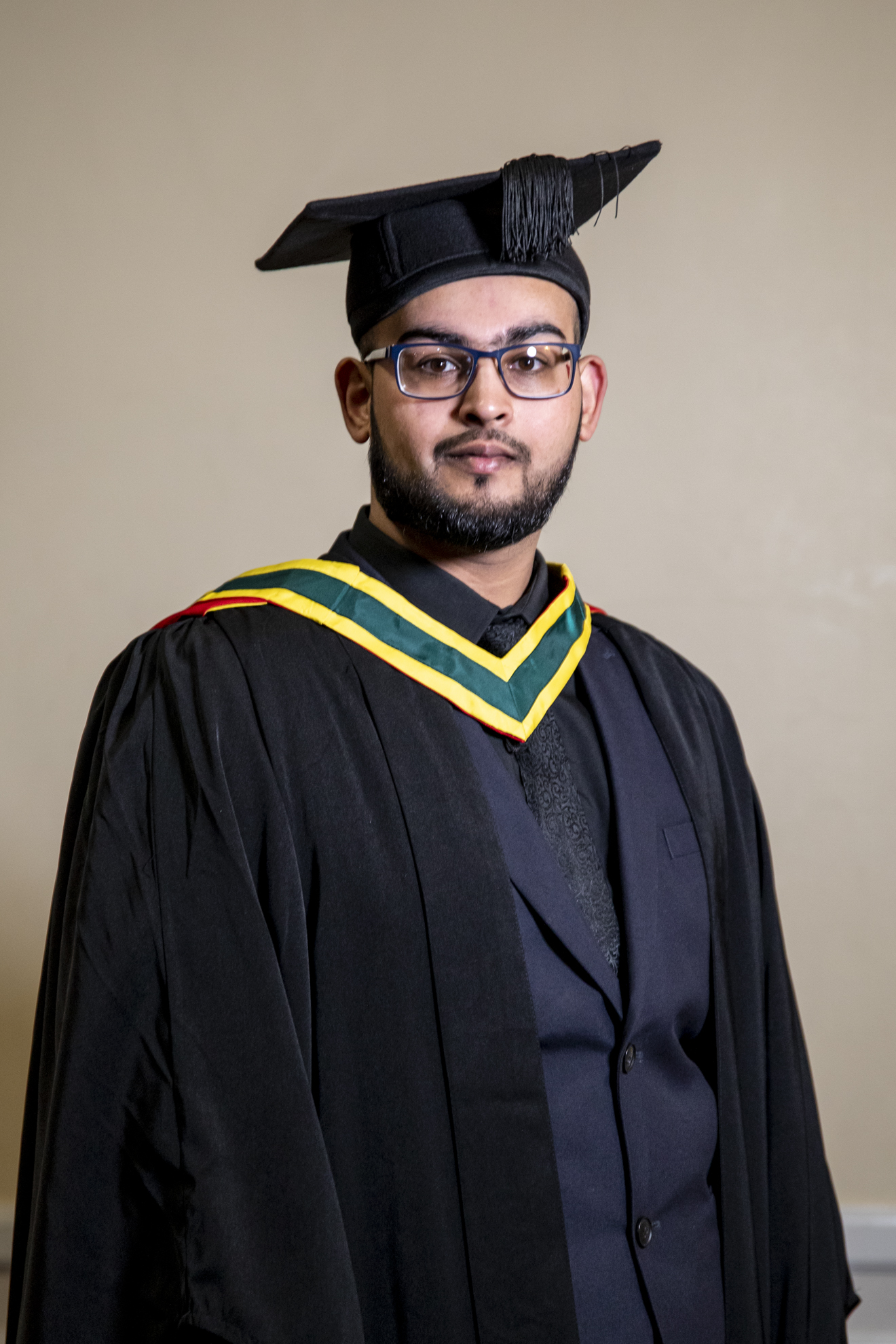 It's been amazing. The lecturers have been great, and the teaching style has been wonderful. Work placements were really helpful and gave us a better understanding of the actual construction industry and its management of it.
Haris Ali
BSc (Hons) Construction Management Alumnus

If you have any questions or require any additional information, please contact [email protected]
Disclaimer: Our prospectus, college documents and website are simply here to offer a guide. We accept no liability for any inaccurate statements and are not responsible for any negative outcomes if you rely on an inaccurate statement. We reserve the right to withdraw any programmes or service at any time.
This course is delivered in partnership with